The Classic Register covers many of the early BMWs.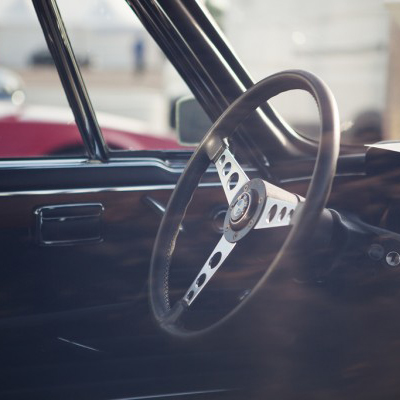 "The most important thing is the cars are fun.
If your car isn't, you've obviously got the wrong car."
The BMW New Class (German: Neue Klasse) was a line of compact sedans and coupes produced by German automaker BMW between 1962 and 1977. The New Class was the product that ensured BMW's solvency after the company's financial crises of the 1950s and established the identity of BMW automobiles as sports sedans. The term "New Class" referred to the 1.5–2–liter class of automobiles from which BMW had been absent since World War II.
The New Class began in 1962 with the 1500, a new automobile with a new engine. The 1500, and all subsequent New Class cars, had a unit body, fully independent suspension with MacPherson struts in front and semi-trailing arms at the rear, front disc brakes, and a front-mounted four-cylinder M10 engine.
Initially a series of four-door sedans, the New Class line was broadened to include the 2000C and 2000CS two-door coupes at the high end in 1965 and the 1600-2 two-door economy sedan at the low end in 1966. The 1600-2, later renamed the 1602, was itself expanded into the 02 Series 1600 and 2002. Using the engine and suspension of the original four-door design in a smaller and lighter two-door unit body, the 02 series, especially the 2002, caught auto enthusiasts' attention and established BMW as an international brand.
Replacement of the New Class line of cars began with the upscale 2000C and 2000CS coupes, which were replaced by the six-cylinder BMW E9 starting with the 2800CS in 1969. The New Class four-door sedans were replaced by the larger BMW 5 Series in 1972. The 02 Series was replaced by the BMW 3 Series in 1975, except for the economy 1502 model which continued until 1977.
SUBMIT A VIDEO OF YOUR CLASSIC VEHICLE TO FOOTMAN JAMES AND WIN UP TO 250 TOWARDS AN INSURANCE...

Specialist classic car insurance provider, Footman James, has launched a hunt for Britain's...
Technical material and resources
From the Straight Six archive
E3 Specifications List
Models in Series:  2500, 2800, 3.0S, 3.0L, 3.0Si, 3.3L, 3.3LiA
Oldest Models: 1970 2500
Newest Models: 1977 3.0Si
Rarest Specific Model: 3.3LiA, 222 RHD cars built
Smallest Engine: 2500 (M30B25 engine, 2494cc, 150bhp @6000rpm)
Largest Engine: 3.3L (M30B33 engine, 3299cc, 190bhp @5500rpm), although the 3210cc 3.3Li is the most powerful variant with 200bhp
Fact: The car that BMW introduced in order to compete with Mercedes Benz in the luxury saloon market
Most Difficult Repair Job: Repairing rust damage in the multi-skinned bonnet
E9 Specifications List
Models included in Series: 2000CA, 2000CS, 2800CS, 3.0CS, 3.0 CSi. 3.0 CSA, 3.0 CSL
Oldest Models: 1967 2000CS, 1969 2800CS
Newest Models: October 1975 3.0 CSi
Rarest Specific Model: 3.0CS – just 17 surviving examples known to Register
Smallest Engine: 1990cc M10, 120bhp 
Largest Engine: 3100cc M30, 206bhp @ 5,600rpm
Fact: The original big coupe – widely admired as the classic BMW of the 1970s
Most Difficult Repair Job: Replacing rusted sections around A-pillar – requires windscreen and dashboard out