8 Series Register at The Ultimate BMW Show at Gaydon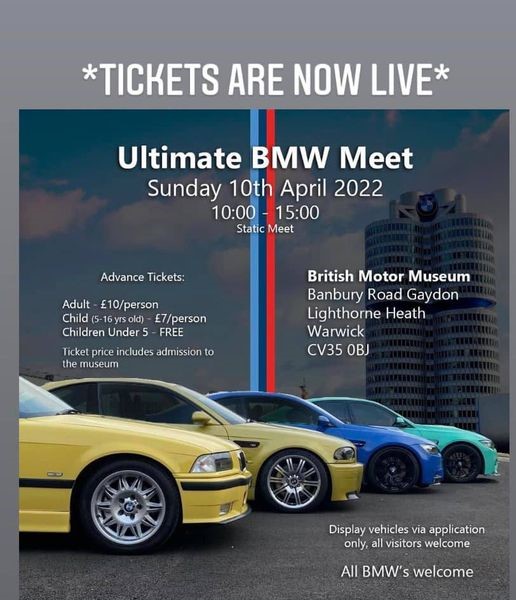 I have booked an 8 Series Register club stand at this independent show at The British Motor Museum, Gaydon on Sunday 10th April 2022.
There are 20 spaces and I already have 16 filled so if you are interested and would like to attend and display with us then please email me on 8series@bmwcarclubgb.co.uk and I will reserve a place for you.
Tickets must be purchased directly from the Museum website and are just £10 per person.