What happens when you cross a V8 with a 1 series? You produce a '1M3', and it's b.e.a.utiful.
Words by Nina Barber
Photographs: Marcus Gilbey, Olgun Kordal, Darren Teagles, Matt Woods and Porsche Exchange GB
I've always had a thirst for speed, which tended to come hand in hand with owning a high emitting gas guzzler. However, times are changing, and everywhere I turn there seems to be another advert for the latest 'green' car. So, I felt I should roll with the change… Well, does painting my new car Individual Java Green metallic count? Perhaps I misunderstood the criteria, but I like it, and I like it a lot.
Born to be wild
Having come from a family of car enthusiasts, I'd say there's no surprise I ended up with a penchant for motor vehicles, and particularly, Motorsport. My uncle was a keen racer of another German marque: Porsche, having founded the Porsche Open. My father, on the other hand, always had a weakness for American muscle and Lamborghini (quite the dichotomy), so you may wonder where my passion for BMW spawned? Glancing at the photo below will reveal you needn't look far, once you spot the E30 323i parked next to the Trans Am… My mother's car.
Get your motor runnin', head out on the highway
My first foray into BMW came in 2011, when I purchased a Sapphire black E81 130i M sport. Prior to the hatch, I had owned a 1.6ltr Mazda MX-5, aptly named 'Senninha' (little Senna), but after a few years, the need to quench my thirst for speed took hold. Having been won over by my mum's E87 variant, I decided the nippy 1 series and its 3-litre heart was the way forward, and it was during these next three years with 'Senna' that my taste for customisation began.
After her 130i, my mum moved on to an E46 M3 convertible, and then a Z4M Roadster (you can see where this is going). The Z4 immediately appealed to my artistic senses, and owning one soon became a future goal. In May 2014, after nine gruelling months of searching, I found the one. Christened 'Inty', I was now the proud owner of a low mileage M coup, beautifully finished in (you may have guessed it), Interlagos blue metallic. After only a year, and with a heavy heart, I parted ways with the Z to fund my new venture… Project 1M3.
This was by far an easy decision; the coup embodied the two-seated sportster feel that I love so dearly, and nothing from the marque outside of a breadvan (Z3M coup) had quite the same appeal. Being encapsulated within an almost claustrophobic cockpit made me feel akin to my inner racing driver. Whilst there was no doubt the Z4 felt special, as a stock car it wasn't BMW's finest offering when driven enthusiastically. So, with that came my decision to move on.
Lookin' for adventure, and whatever comes our way
Two of my favourite modern M-powered cars are the 1M and the E9x M3. I love the aggressive looks of the little coup, but didn't want a turbo charged car. I absolutely buzzed at the thought of owning an S65 driven machine, but steer towards a smaller chassis. My thoughts began to churn…
From factory, 1Ms were built using most elements from the M3 parts bin. Understandably, whilst I'm sure the bosses at GmbH toyed with including the V8, it wouldn't have been commercially viable. Instead, an N54, 3-litre twin turbo unit was awarded to the baby M car.
I'm not mechanically trained, so this meant finding someone who could work alongside me and bring my ideas to fruition. A few years prior, there was a manual Monte Carlo car converted by Quarry Motors of Sheffield, and having since become acquainted with the owner, contacting them was my first port of call.
DCT, or DIY?
Selecting which transmission to go for created a stumbling block. I'm normally a bit of a 'manual purist', but having experienced DCT M3s, was highly impressed with how fun and involving the box still felt. I had to experience both back to back to ensure I wasn't going to make a mistake. A test drive quickly confirmed my direction, and to my surprise, I was sticking with the dual clutch.
Having spent an afternoon at their premises, I had no doubt Quarry would pull this off to an exceptional degree, and so we struck a deal to go about building the first UK, DCT, M3 converted 1 series.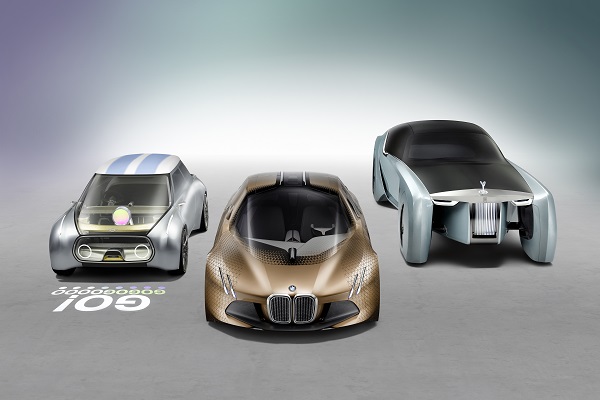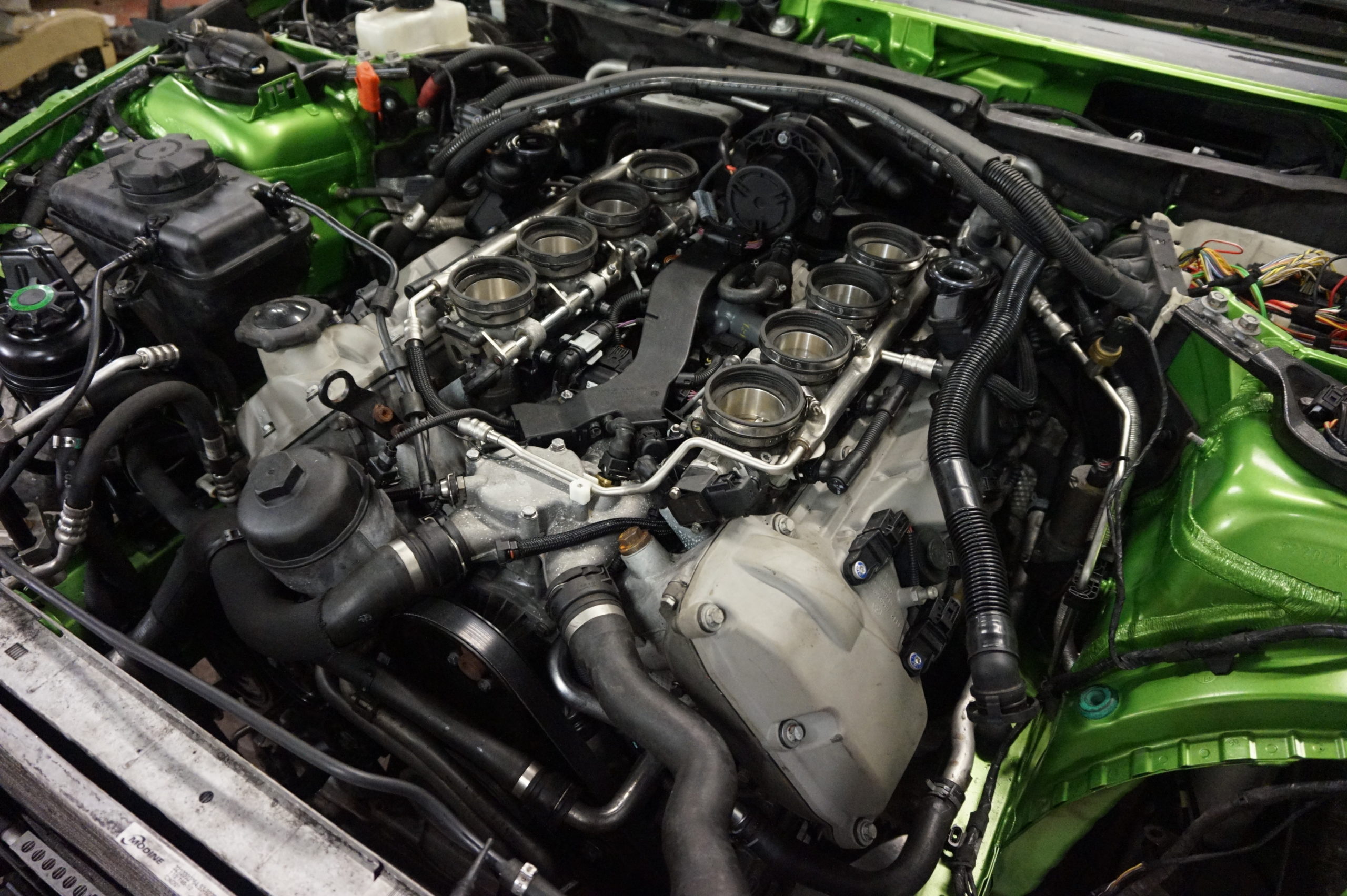 Yeah Darlin' go make it happen
'Gasp, have you modified an original 1M!?' I can confirm no 1Ms were harmed in the making of this vehicle. As the car would undergo such a transformation, it seemed to void the purpose of starting with a rare and valuable model. The first port of call was to source a clean E82, which led us to a grey 120d M sport to use as the base. I thought scouting the right M3 would prove a challenge, but remarkably, the perfect, panel damaged E92 popped up at auction straight away, and was immediately stripped down so all unscathed components could be harvested. There were no corners cut when it came to the bodywork either; brand new OEM 1M panels were ordered from BMW, inclusive of full rear quarter replacements.
An M3-styled bonnet had to be the way forward (both aesthetically and practically). Unfortunately, all 1 series were finished with a steel bonnet, so I couldn't simply transpose the vents and power dome from the M3's lightweight aluminium panel. Carbon fibre was looking like the best option, so after some research I sourced a hood, although fitment proved an interesting challenge (sorry Ashley).
Green with envy…
Choosing a colour was by far the hardest decision, having changed my mind some 20 times (no exaggeration). When you have an unlimited choice, and want to create something unique, it seems an impossible task because you have no working reference. I initially settled on a BMW heritage colour, however, after having seen and fallen in love with a Java green M4 at Santa Pod, my mind was finally made up.
Once Ashley had entered the last phases of wiring, I had my entire interior shipped down to B-trim in Enfield to be re-covered in extended nappa leather, complete with green stitching and alcantara accents. Thrilled with their craftsmanship and attention to detail, I just couldn't wait to see my entire vision come together.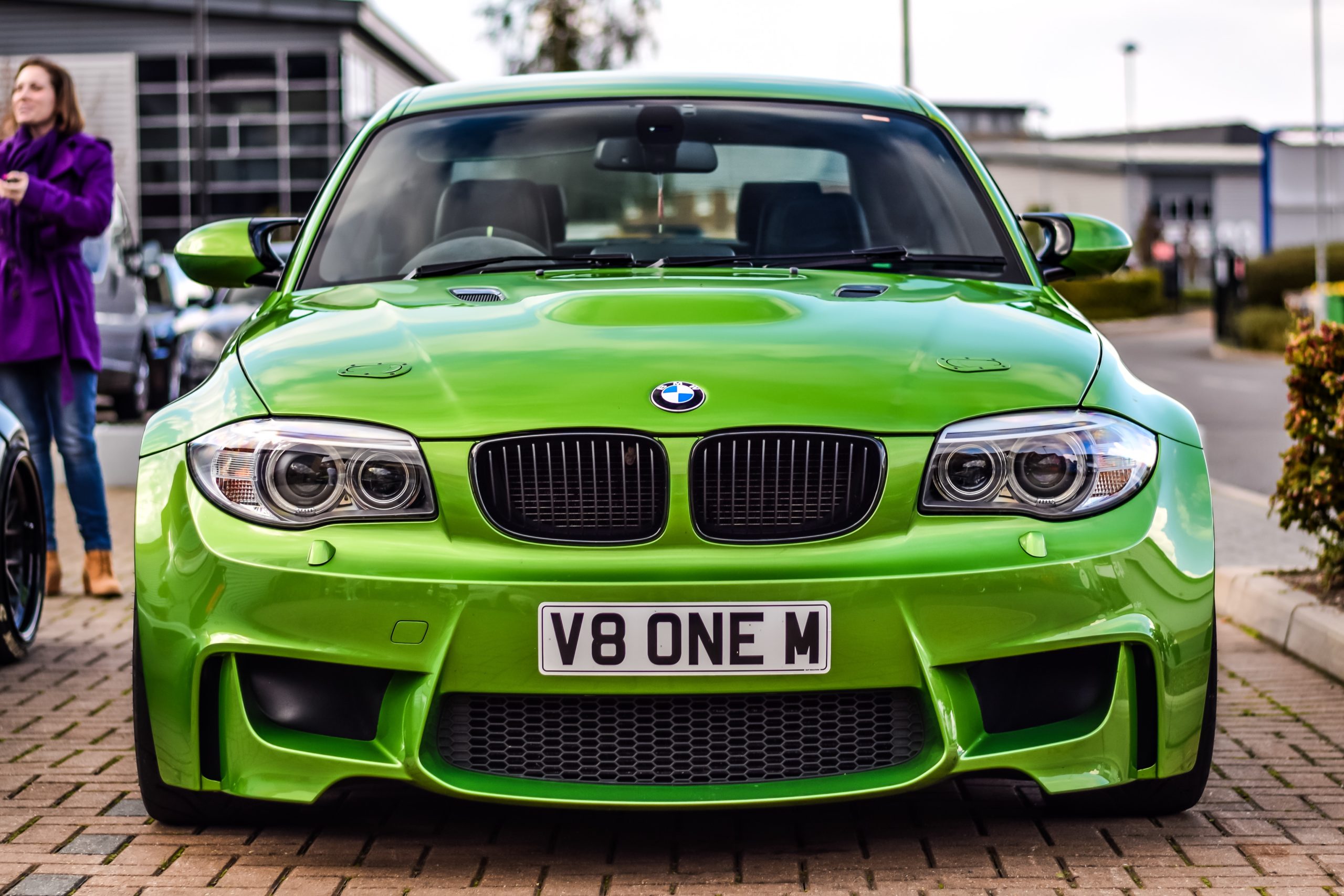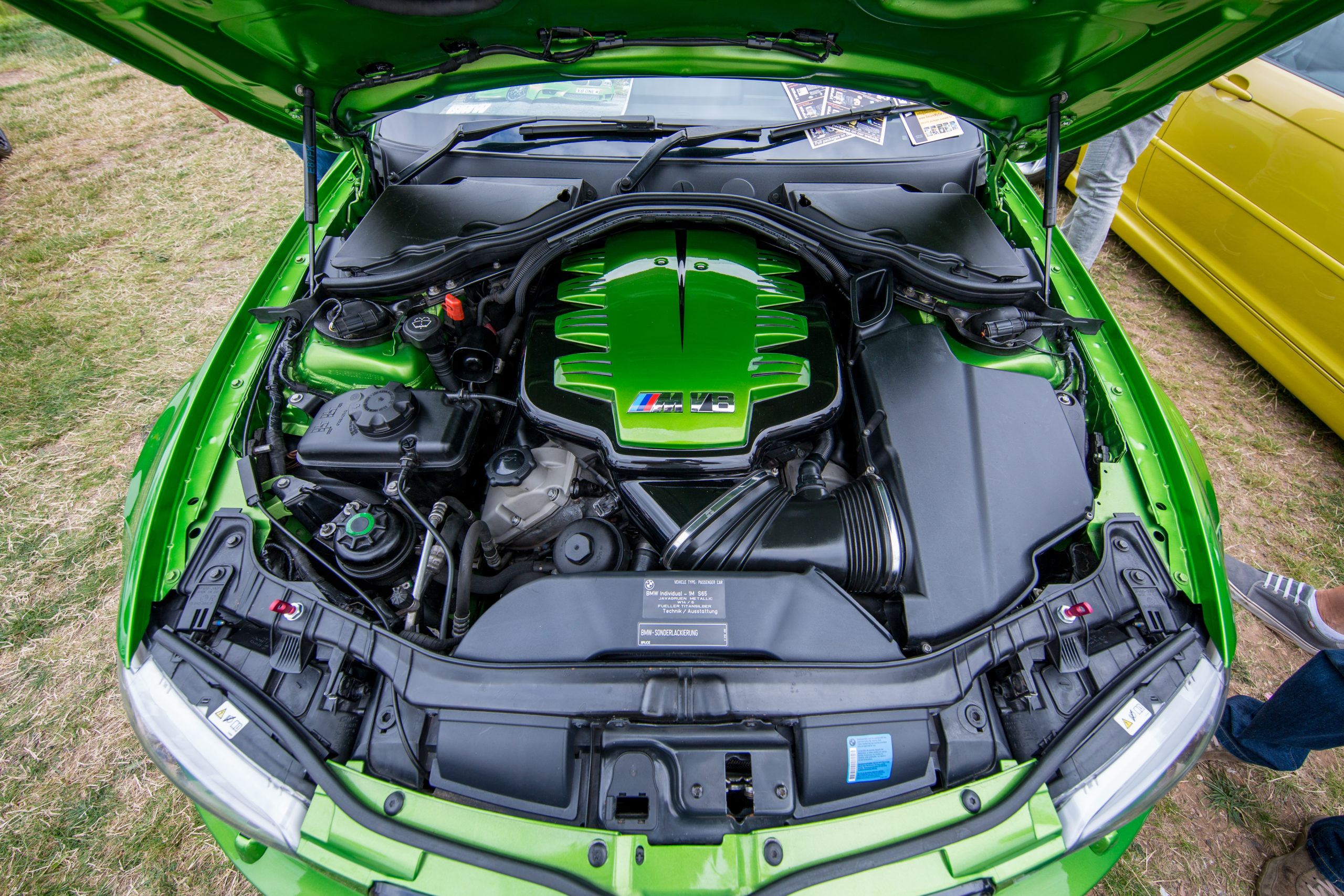 I like smoke and lightning, heavy metal thunder
As you'd expect, we've seen our fair share of ups and downs (thankfully nothing major), and overall it took roughly a year to get to where the car is today. I don't think the modifying ever stops; I'm constantly seeking the next 'improvement', and have amassed a long parts list to steadily work through. This year will see the arrival of a new suspension, a GTS wing (which I have waiting to be fitted), and potentially a few more carbon goodies to aid aerodynamics, and to please my eye.
As you may have noticed, I like naming my car(s), and so I was wondering what would be an adequate name for 'the beast', 'the green hornet' or 'hulk' as some people have titled him. Then there it was; 'Bruce'. When you consider alter-egos such as Bruce Banner, Bruce Wayne or simply, Bruce Almighty, it seemed the perfect fit… Or there's always 'the Mask'. Either way, Bruce certainly has 'got the power'.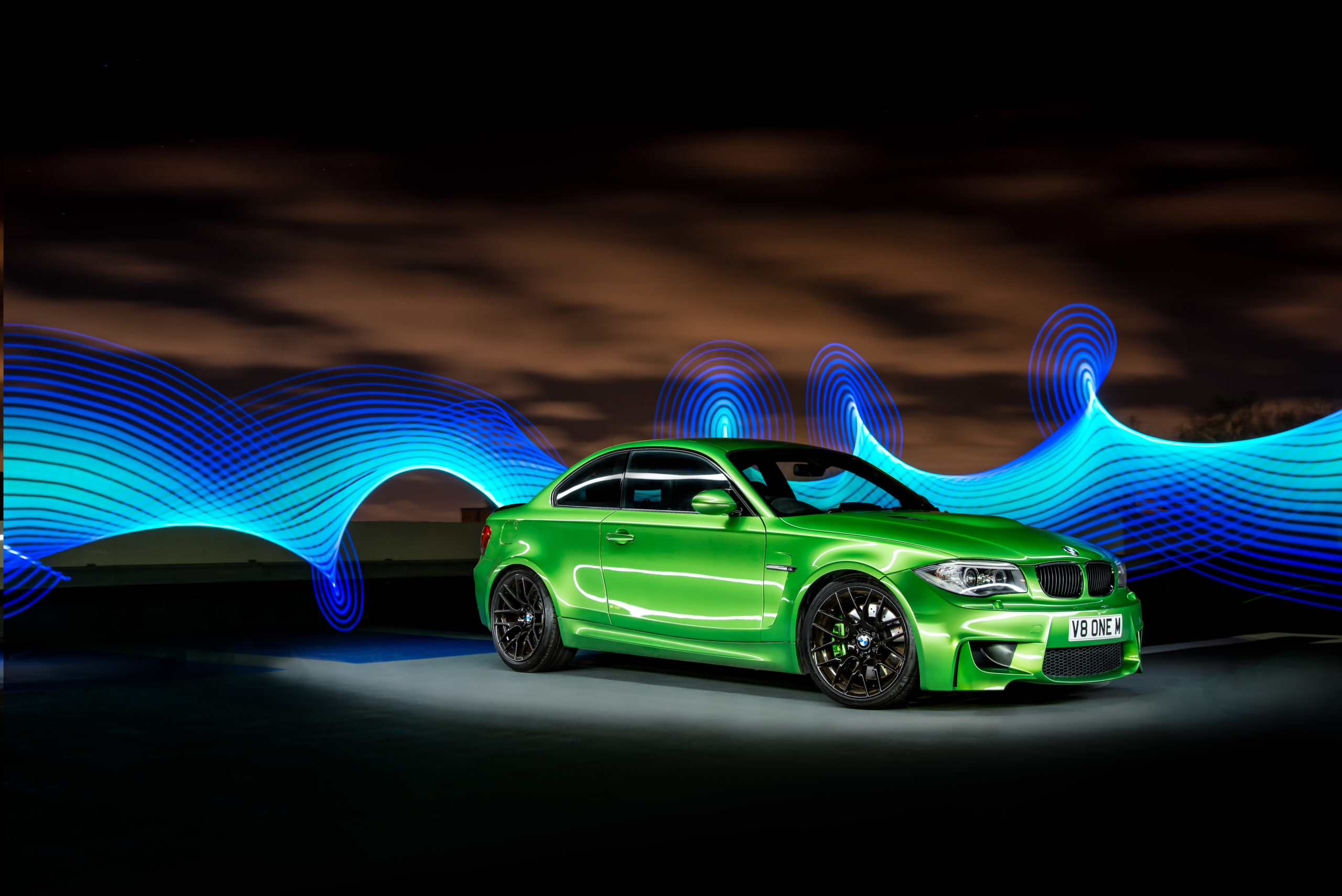 Racin' with the wind, and the feelin' that I'm under
If I could summarise the car, I'd say it was my soul on four wheels. It's become a reflection of what I feel an all-round road going driver's car should be. Reminding me of the E46 M3 CSL, the smooth, high revving nature of the V8 provides the perfect balance between power and grip. Its go-kart like handling and precision through a corner will always leave you grinning. The touch of a button will ensure your bum is kept warm, and all whilst playing your favourite highway anthems through the Individual audio's 16 speakers.
We were born, born to be wild
I must thank all those who have supported me on this journey, and continue to do so. I am blessed to have a talented network of likeminded individuals around me who look after the car, and understand how strong a bond can be forged between 'woman' and machine… Quarry Motors, Mumbray Motorsport, Munich Legends, Evolve and SMV Repairs, thank you.
If you would like to follow our progress on social media, you can do so here:
Insgtagram @NinaRoseBarber | Facebook @Bruce1M3