Anglesey Circuit was always one of those tracks that captivated me like few others ever could. From watching the timed shootouts on Fifth Gear, to seeing clips of Chris Harris doing vicious skids around the arcing corners, I knew that Anglesey had a firm place on my automotive bucket list.
It's not just the track layout that impresses, however, with its undulations, long straights and fast corners it has the ability to put real pressure on a car. It's everything around the circuit as well that makes Anglesey one of the UK's finest tracks.
The track is no different, in principle, to the majority of other UK racing circuits – built on an airfield, near an old military base. Silverstone, Goodwood, Elvington and many more, even Bicester Heritage are all built on old air bases – they're the only place with enough run-off areas and open spaces big enough to allow a car and driver to safely explore the limits of adhesion.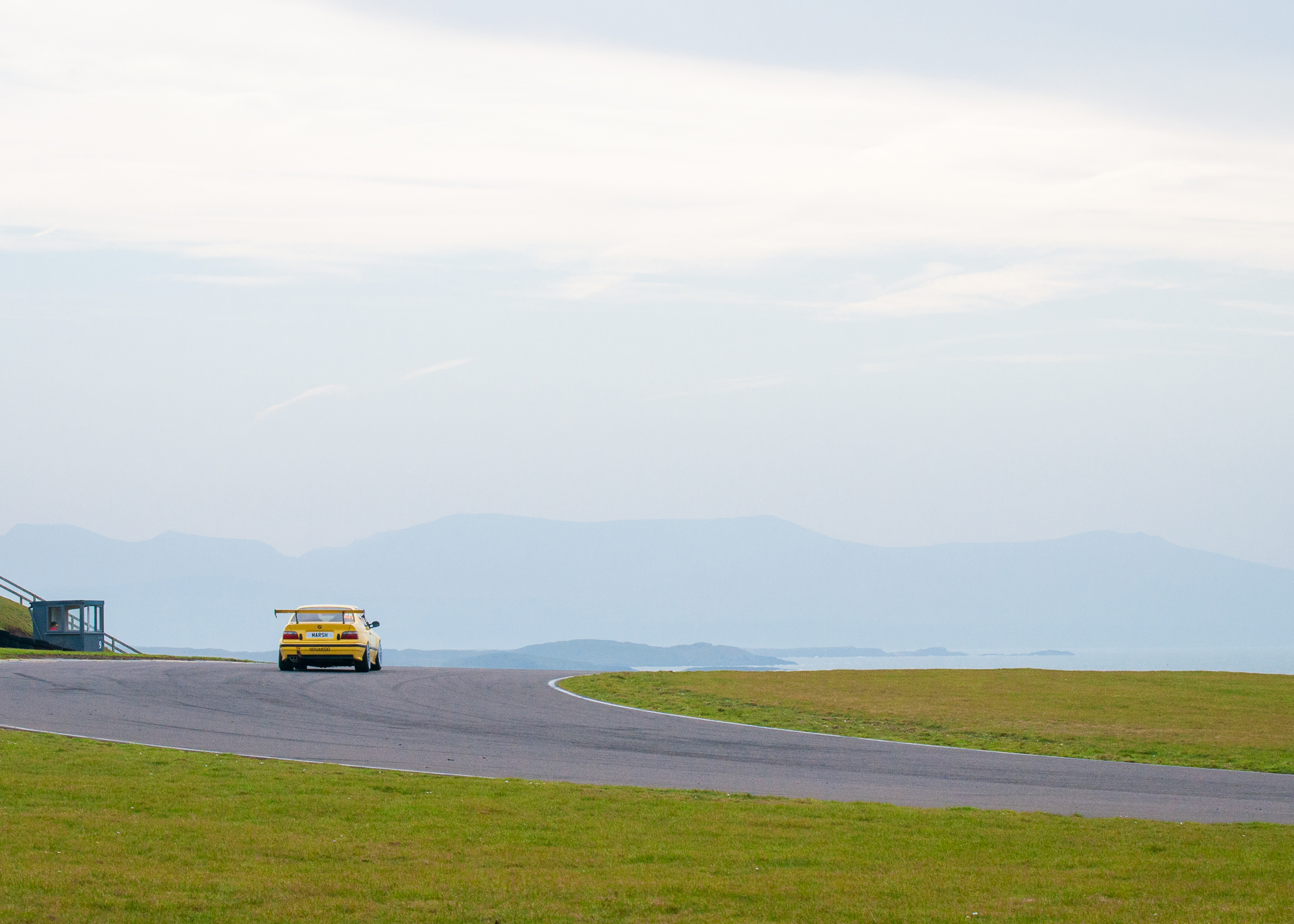 But it's on the topic of runoff – moreover what happens after the runoff area limits that help to build the charm of 'Trac Mon' on Anglesey Island. Since Anglesey is a small island, space is at a premium, and as the airfield used to house both the British Army and RAF the track has the most breath-taking aesthetic of all of the UK circuits, because it's on the edge of a cliff.
Obviously, there is no risk of going over in a car, but there's just something about being right on the cliff edge in a car that makes it ever more exciting. Couple this with the fact that on a clear day you can see the Snowdonia mountains on the mainland, over the Irish Sea. You can start to understand why I said sod the journey time and packed my bags.
That said, it's really not an easy place to get to. Coming from Birmingham on the morning of the track day, and even with a 5.30am departure I just about made it in time for the 9am driver's briefing. Happily, the roads around Anglesey are conducive to 'swift' progress, and the views when you arrive justify all the effort. I'd idealised the view so much beforehand that when I caught my first glimpse of those silhouetted mountains I knew I was in for something special.
Find out about the rest of the day in the next Straight Six magazine if you're a member, there's not long to go until it drops through your letter box!
If you'd like to join in our next trackday at Cadwell Park, click HERE for tickets – you don't have to be a club member to join the day.