Words by George Cheetham
Photos by George Cheetham & Andrew Coles
There is much folklore surrounding the independent specialist, Munich Legends. Nestled away in deepest Sussex, the outfit is a haven for BMW and M products, and has been a quiet stalwart of the German car scene for some time. Munich Legends have been friends of the BMW Car Club for many years, so we paid them a visit recently to see what they were up to, what they were working on, and what treasures they had hidden away…
Here's how we got on.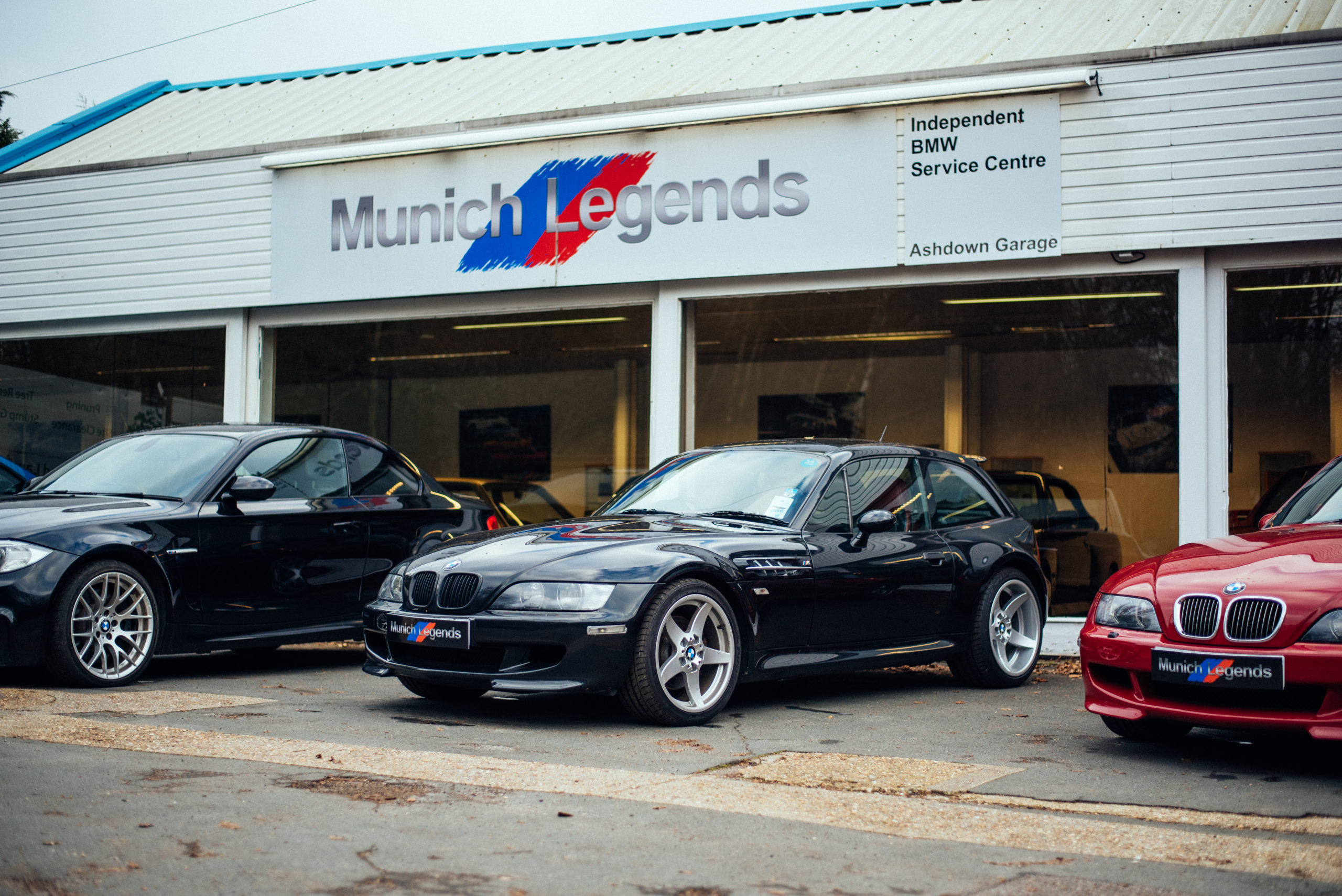 The first touch point with ML is unlike any other, at the end of one of the most gloriously straight country roads, your BMW has already had a chance to stretch its legs. And once you arrive it is immediately in good company.
Waiting for us immediately were an array of M powered Coups, from the *ahem* M Coup to the M2 and a handful of ZM Coups, its easy to stumble over your names, and your Straight Six short wheelbase cars.
Step inside for a moment and the fun continues, there sits an E30 M3 Evo 2 adjacent to a sumptuous Macau Blue E30 M3 Convertible, complete with M Power detailing on the seats and, holy 80's batman, a car phone. The retro legends are out in force, and they are alive and well.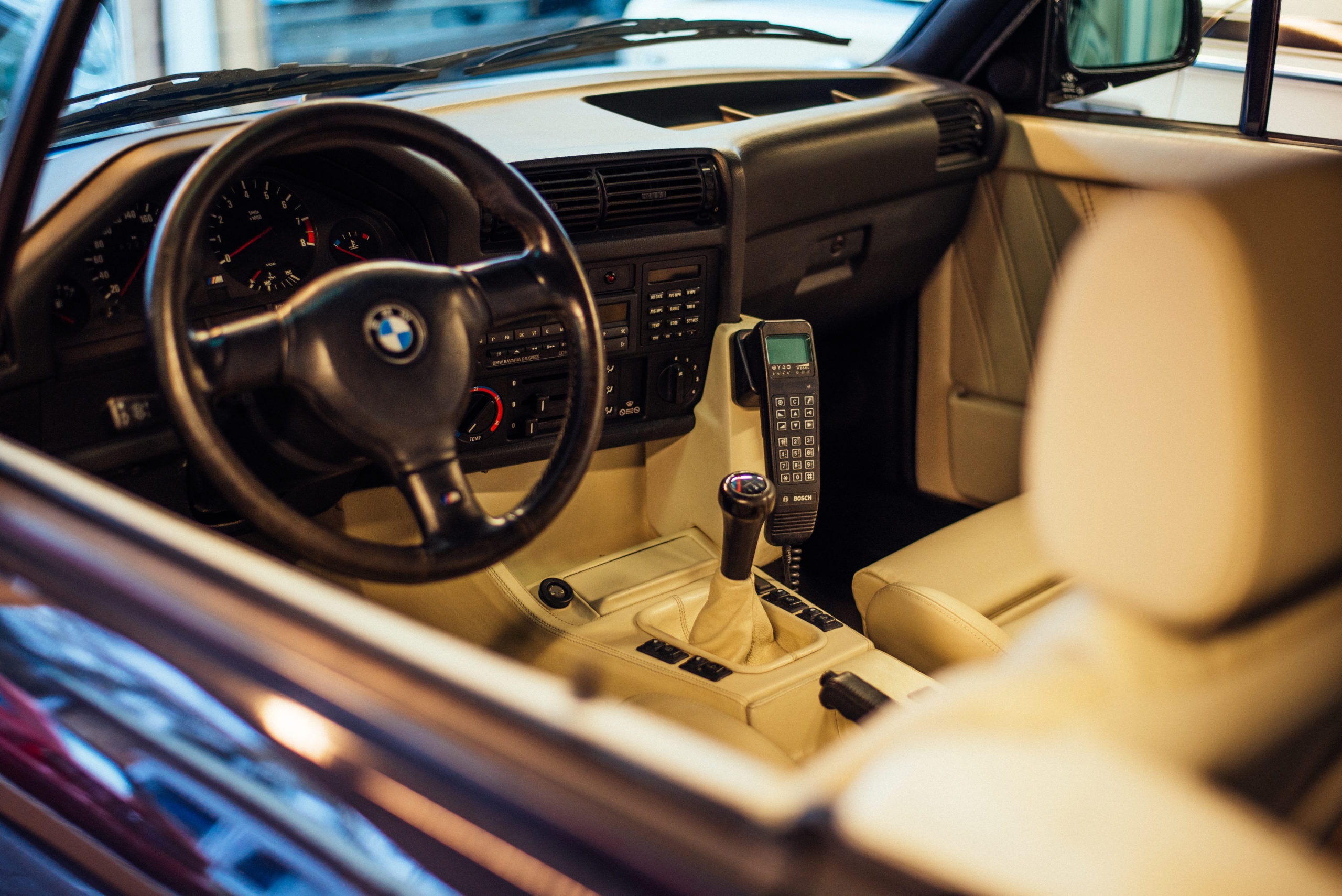 What is startling is the number of restored cars for sale, and then their prompt departure having not sat for long. Munich Legends take pride in the restorations they do, and are leading the resurgence on 80's and 90's restorations. Until recently and, although cherished, we often wouldn't consider the 'modern classics' candidates for a nut and bolt restoration, but ML are already carrying out numerous restorations on clients' cars. The most notable and striking is the Avus Blue E34 M5 Touring in their workshop that, with over 205,000 km on the odometer and tired clichs aside, looks brand new.
Up on the hoist it only get more impressive, the lines are perfectly laid throughout the length of the car, and the underside is rust free, sealed and sorted. The resprayed Avus Blue paint looks spectacular in the winter light that cascades through the window and, when coupled with the restored engine bay, takes you back to 1995 and want to drive it away from the dealership for the first time.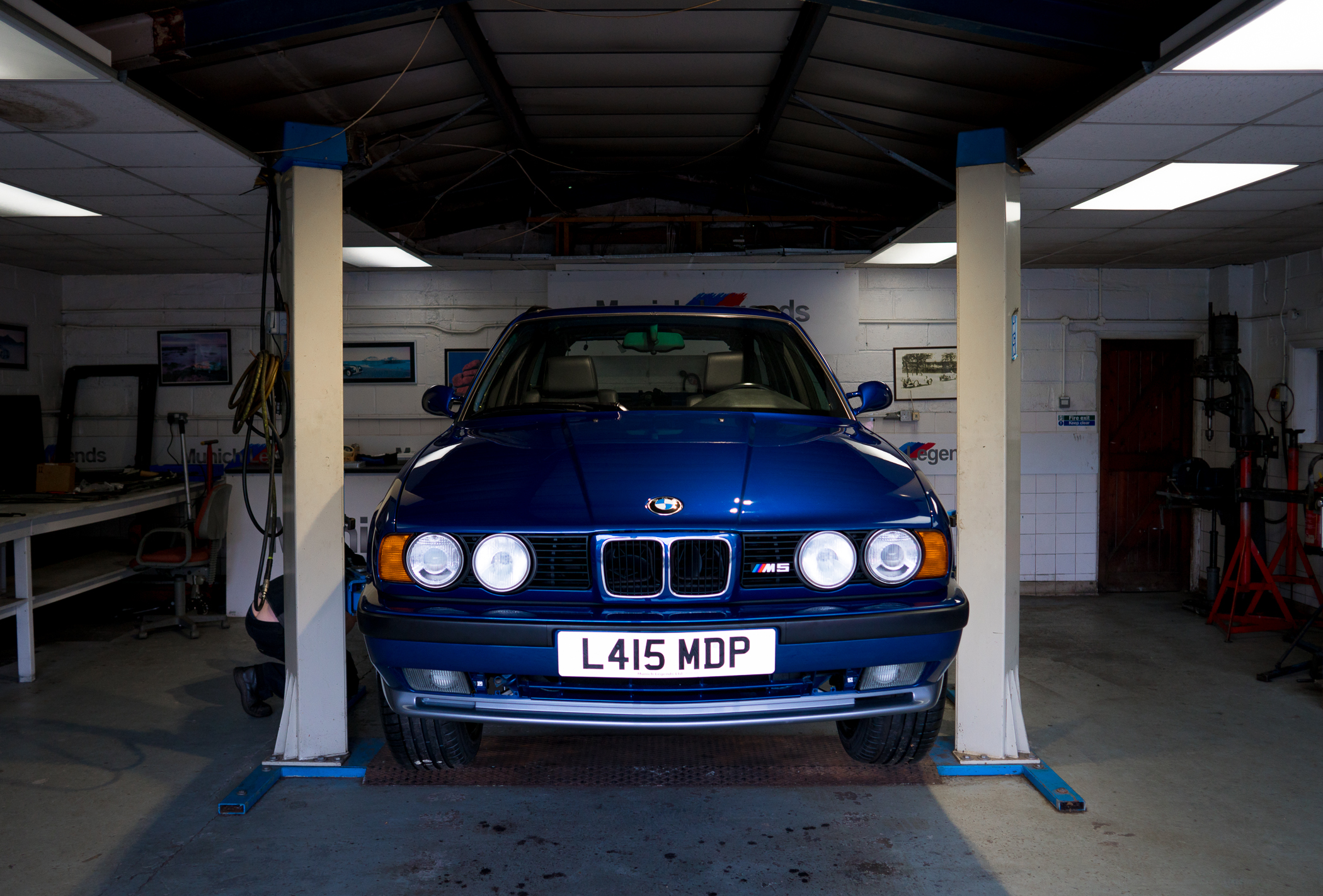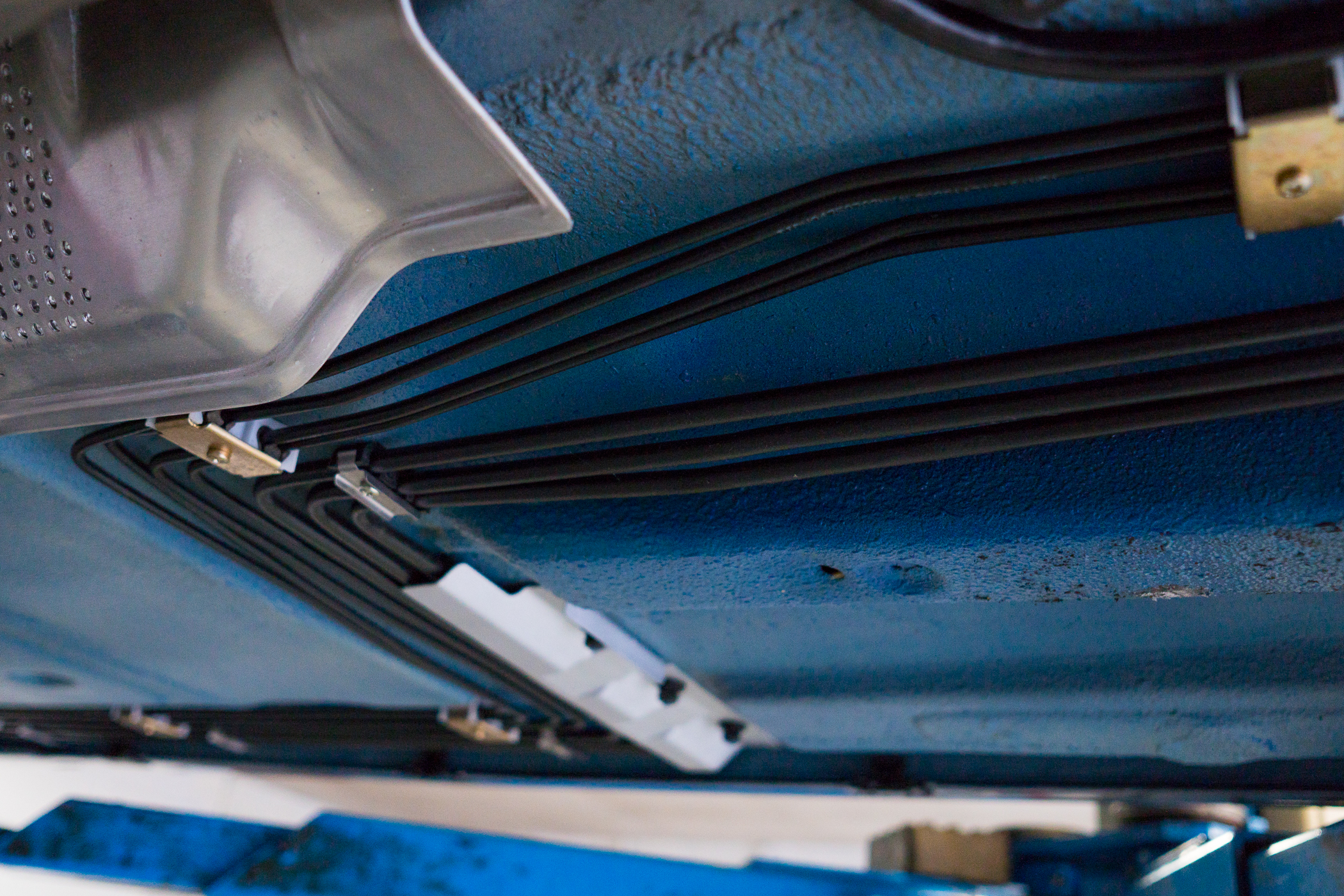 But the message here is not that Munich Legends are bringing back old Bimmers from the brink, they are helping us enjoy them for much longer. We continue our walk around the facility when we strike gold, or 'Brilliant Red' if you're being particular.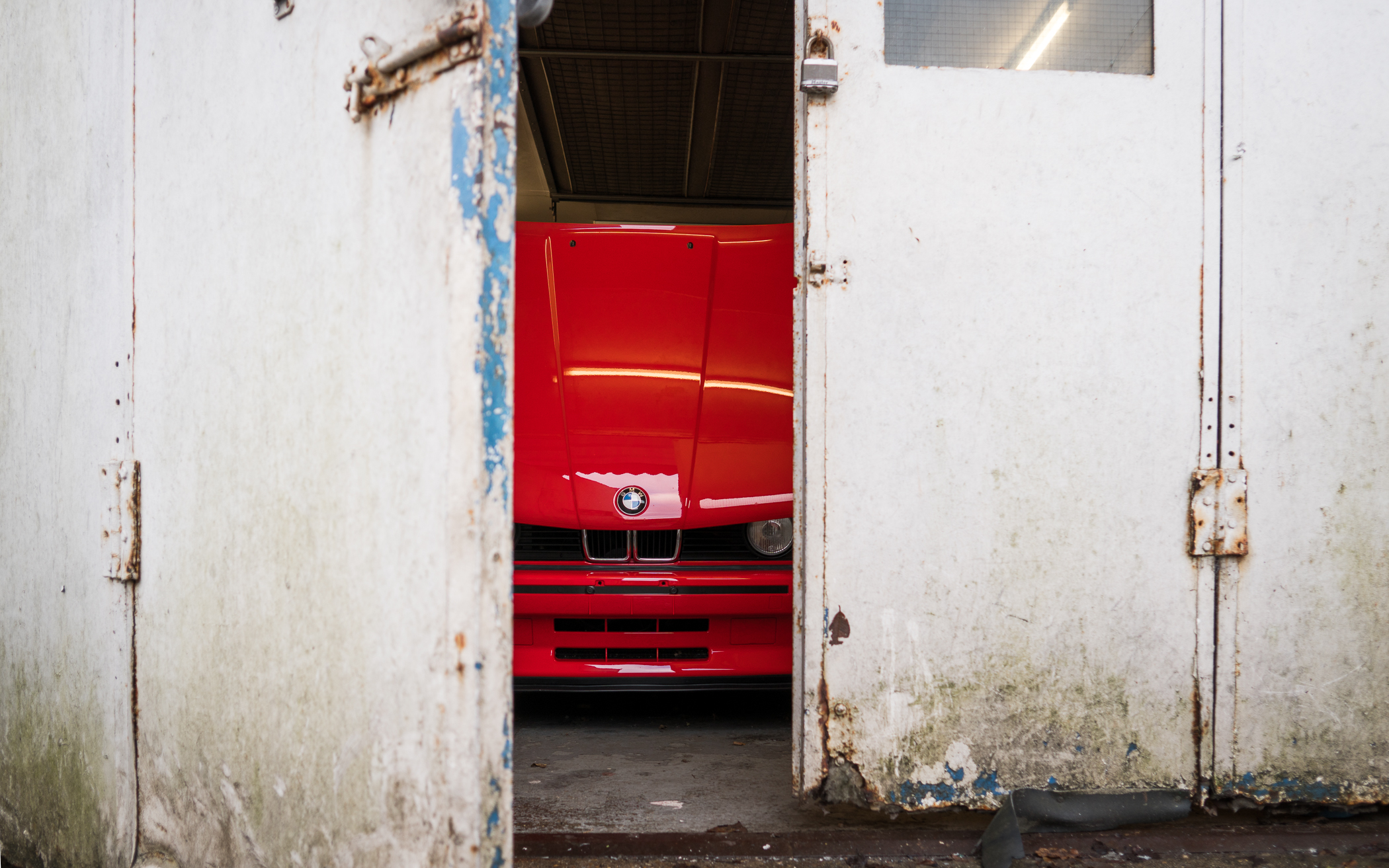 Nestled away in storage, like a beast lying dormant is a Swedish 1990 E30 M3 Sport Evolution, in a condition that belies its 58,000 kms and European provenance. In what has become the dream 'barn find' scenario we take a walk around the car, taking a couple of laps to breathe it in. The silence and sense of calm provides a stark contrast to the race bred red car sat waiting patiently in the middle of the room for the next lucky owner to come and fire it up!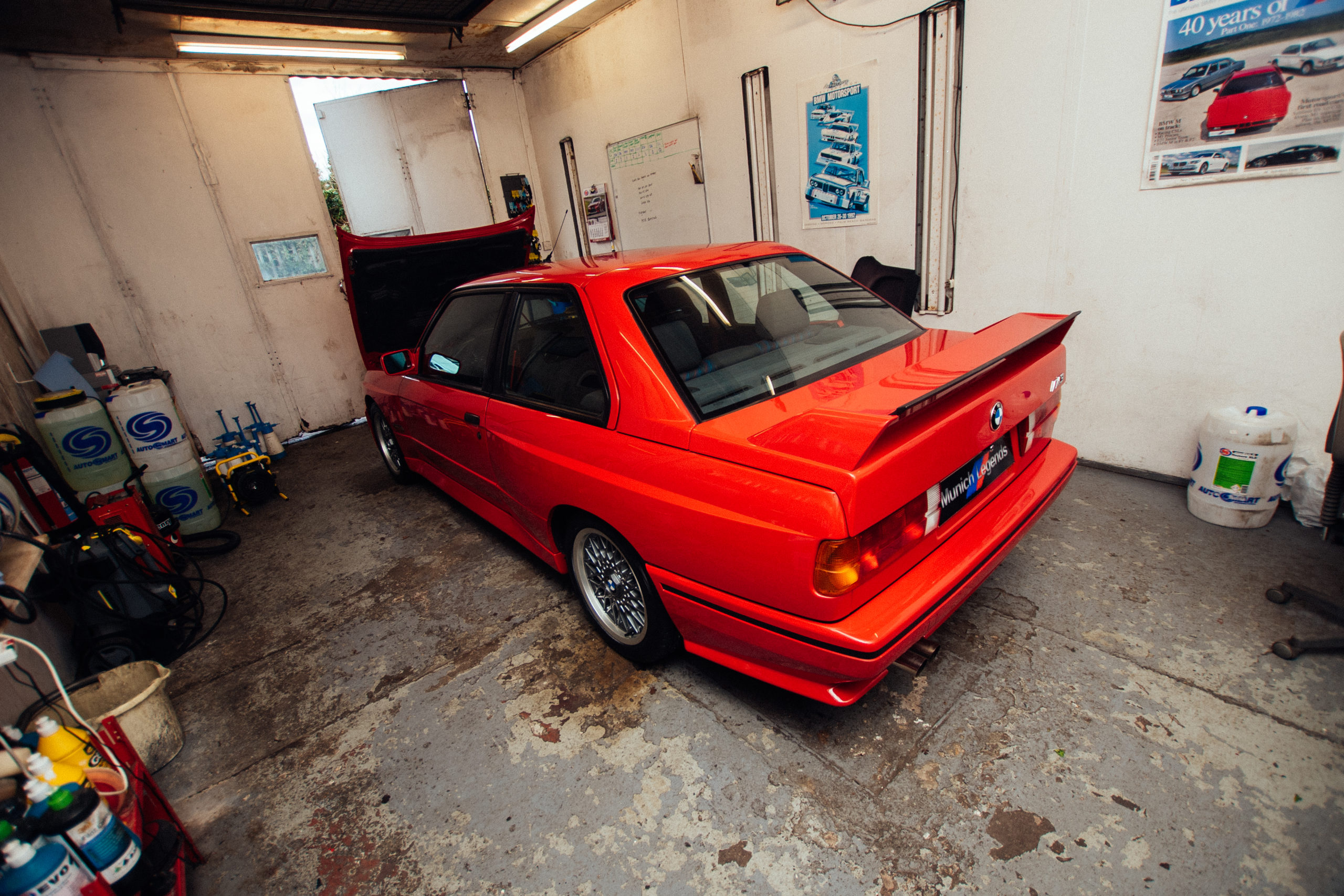 There's a lot of exciting machinery to be found at Munich Legends, whether in the workshop, showroom or waiting to be worked on. We must say a massive thank you to the Munich Legends team for hosting us and allowing us to come and snap their lovely cars. We suppose you might like to see how we got on below, and if you'd like any more information on Munich Legends to support you and your BMW then click HERE.