Words by Richard Baxter
The M Power brand is the golden halo of BMW, the cars receive the most intense form of dynamic engineering while clothed in a distinctive muscular form. Internally one is cosseted in special seats to experience the exciting driving dynamics.
The M power cars challenge a driver to concentrate on management control in all types of weather conditions, to exhilarate, and create self examining questions on ones ability to drive with smoothness, forward thinking and ability to react in a progressive manner.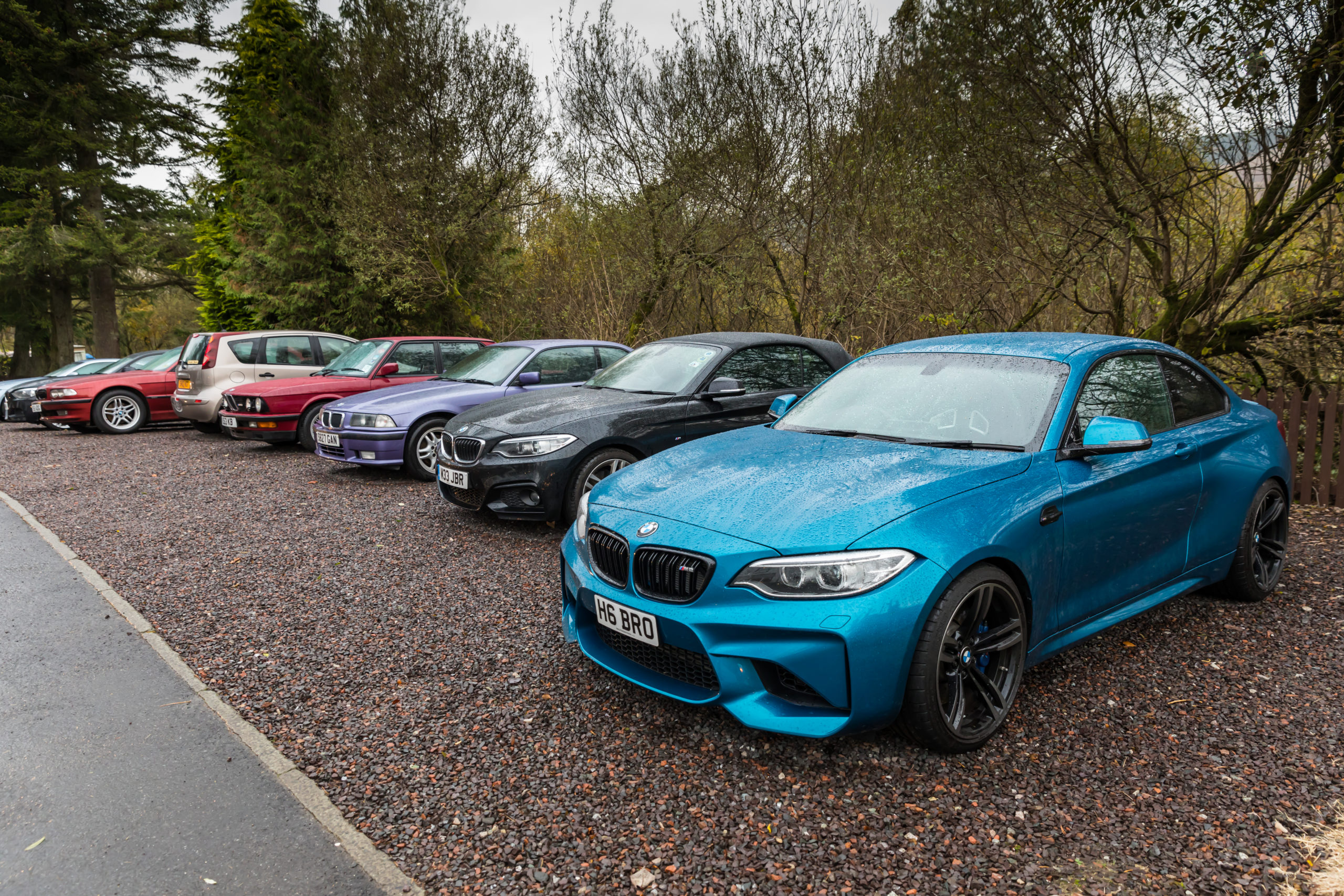 The extra ordinary thing is how over the past 30 plus years, each generation has become faster, more stable as a result of continuous development of componentry; aero, tyre, suspension, electronics, special oils and finer engineering tolerances.
Indeed the cars have now become so fast and with such enormous bhp outputs that four wheel drive will become mandatory as has already become the case with the latest M5, it is scarcely believable that 0 to 60 times are now heading toward the 2 sec mark!!!
We as owners and enthusiasts have an embarrassment of riches on which to feast and enjoy with like minded owners who share our experiences. The 'M Power Cars' have now become a by word in the best of sporting automobiles. I have noticed how over the past 7 years of owning an E36 M3 as a daily driver, a car that had more or less slipped under the radar but these days receives more smiles and waves than ever before – each M has it's own distinctive features and holds an appeal to meet the viewers experience.
With social media we have never before been able to reach so far and wide with forums, Facebook, Twitter and Instagram. Yet as useful and quick as these mediums are, the two stand out features where the Club has remained in strength has been it's monthly magazine and the ability for people to meet up to enjoy their cars and chat at local meetings, national events and track days.
The Club interaction is there quite naturally to inform, entertain, educate and above all to share and therefore as we go forward into 2019 and the launch of a new Club initiative 'The M Power Collection' an umbrella below which all Motorsport engine cars can unite, the registers remain sacrosanct but the "M Power collection" provides an opportunity for all owners to unite regardless of age or model type.
The call to arms is to become actively engaged, shape the future, submit articles of your M car, share your experiences and attend the many events available up and down the country and abroad throughout 2019.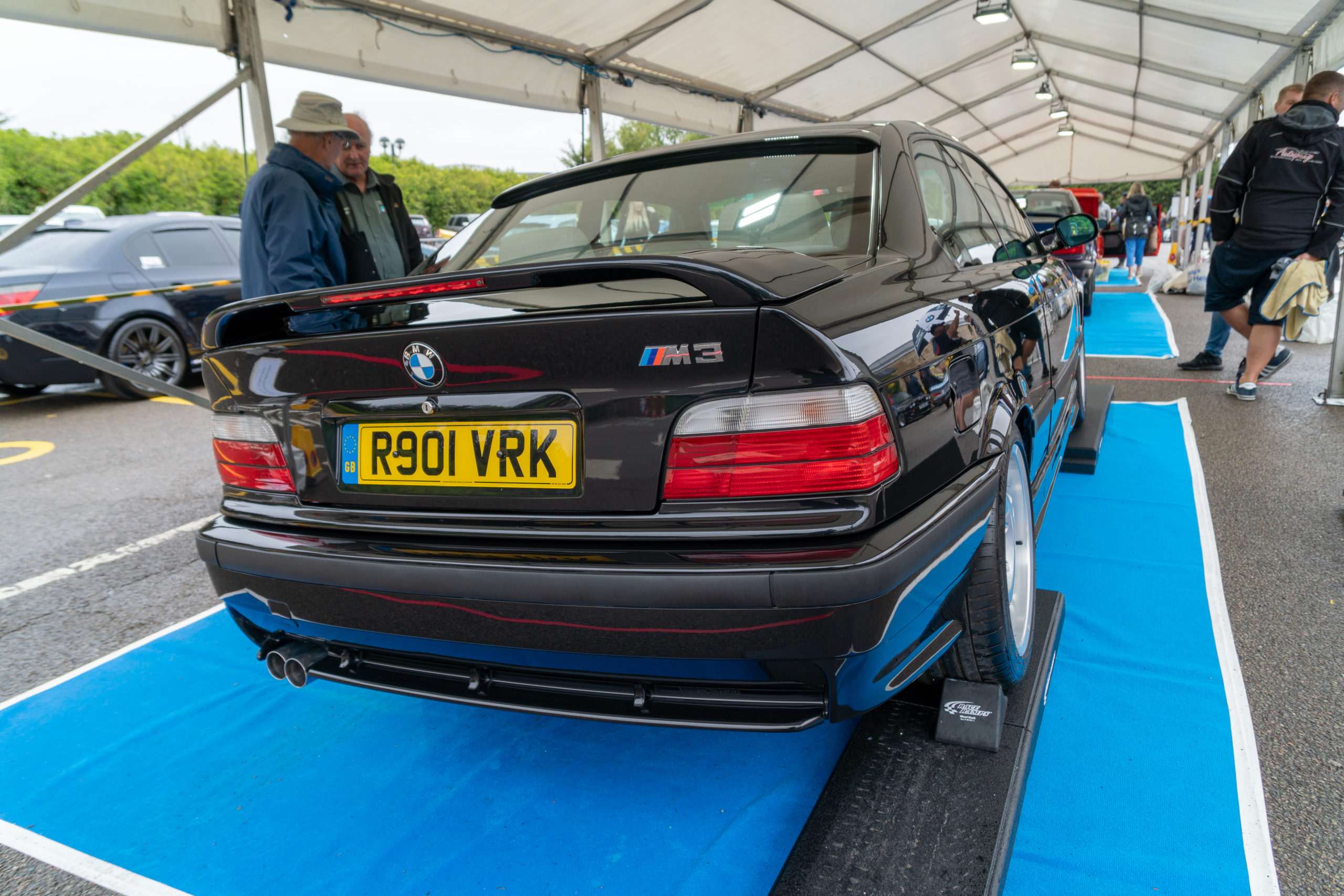 Official 'M Power Collection' Launch at Sherbourne Castle, Dorset – 14th April 2019 Southern Concours.
M Power Articles for Straight Six – submit to: Alex@bmwcarclubgb.co.uk
M Power Specialists – for the next directory – contact: Lucy@bmwcarclubgb.co.uk
Technical Features/Ramp Days
Making Cars available for road tests/magazine articles
Driving Routes & Events
Laon 7th-10th June2019 – An M Power event but open to all BMW's. The Hotel Des Francs in Soissons has a secure underground car park and is well recommended.
E28 M5 Chassis Numbers
1679002 – Ex Mira Car – Possibly Zinnobar Red. The car is now nearing completion of a restoration – could anyone help with supply of an original rear exhaust box and radiator?
1679046 D278 JAH, Diamond Black – Where is it now?
Technical Snippet E36 M3

The 3 crackle black finished items on the engine were looking rather tired so decided it was time to refresh. Following removal, chemically stripped/and or shot blast the old paint, washed the surface with warm soapy water, dried and 'pre paint' wiped before applying masking tape to the letters and stripes.
3 coats of VHT High Temp wrinkle plus – applied in horizontal, vertical and diagonal coats leaving 5 mins in between each coat, in high room temperature – a perfect result!
Car Storage in Broxbourne
There might just be some spaces left, drop me an email…