It is with great pleasure that we let you know that the world still has a little lunacy left. The lack of any hot BMW wagons is much bemoaned these days, be that in the shape of an M3, M5 or even a 1 series M Car with a loonie engine. If BMW is making compact SUVs M cars – why wont they give us what we want and sort us out with a truly naughty wagon?!
It seems that even if you don't build it, the people will come. On Instagram, user 63NP has created his very own F81 M3 wagon at great expense – both physical and financial. Now, however, there is an option for a big, fast estate in the form of the Carbonfiber Dynamics F11 M5. And the good news? It's everything you've ever wanted!
The way this divine car was created was through taking a mundane F11 520i and doing away with everything that wasn't exciting – i.e. fitting the entire F10 M5 drivetrain, which included engine, axles, diffs and suspension and much, much more. At this point, they then modified the living daylights out of it.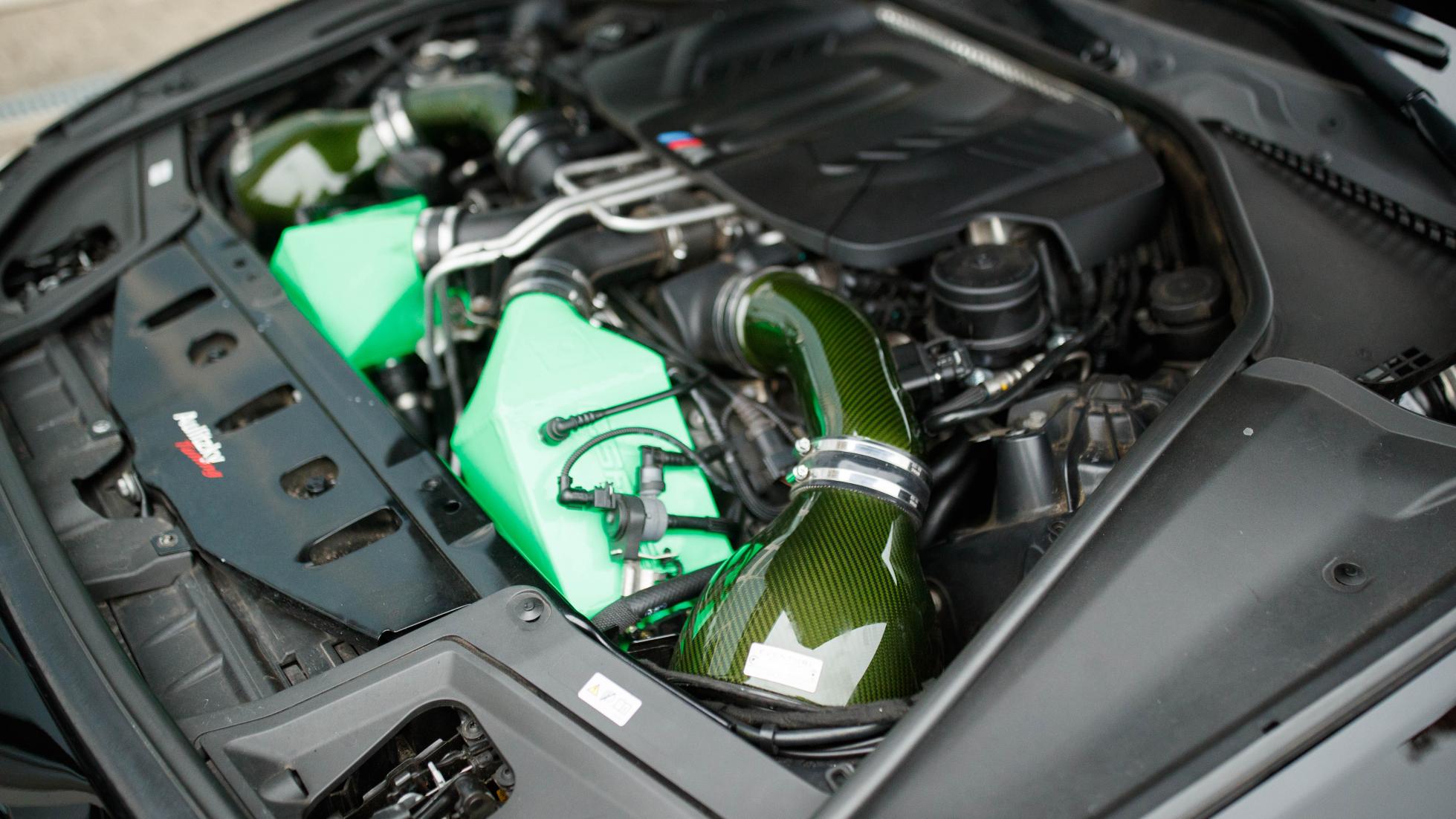 The turbos were swapped for bigger blowers, new suspension setup, a new 10-plate clutch, larger brakes, a carbon aero body kit. The list starts to get rather silly at this point. All you need to know is that Carbonfiber Dynamics call this 720bhp package the M5 R Touring package.
If you'd like the full 900bhp (because by this stage, why wouldn't you?) their friends over at Aulitzky Tuning will take it in, and give it back to you with a frankly silly 900bhp and 960lb ft. We may also take this moment to remind you that all of this power will meet, or attempt to meet, the tarmac through just the rear wheels. There's no mention of price, but this did take eight months to build and code the electronics on, so don't assume this comes cheaply.
It was previously said that Audi made the best fast wagons to ferry around the dogs. Ladies and gentlemen, we present the new winner of that title.
Vets around the country, you have been warned!