This article was first featured in Straight Six November 2014 and can be found in the members' area by clicking HERE. Did you know we had all issues of Straight Six available online back to 2013? Read them HERE.
It's now 21 years since the E36 M3 appeared in the UK – the original left-hand drive Coupes were built in late 1992, and the first right-hand drive examples were registered here in May 1993. Lots has been said about the E36 M3, not all of it complimentary, and whilst some of it may have been valid when the cars were new (and costing 30 or 40 grand), you can't really moan when they're now worth the five to seven grand a good example costs.
Quite simply, unless you are involved in some turbocharged Jap horror with wafer thin panels and a cheapo mouse fur synthetic interior, the E36 M3 is about the fastest you can go for the money. The E36 M3 Coupe arrived in the UK for May 1993, costing 32,450 without options. Expensive? Yes, but not stupidly so when the slower Audi S2 Coupe was 30,495, the M5 was 51,450 and the 3.6 litre 911 Carrera 2 Coupe was a shade over 50 grand.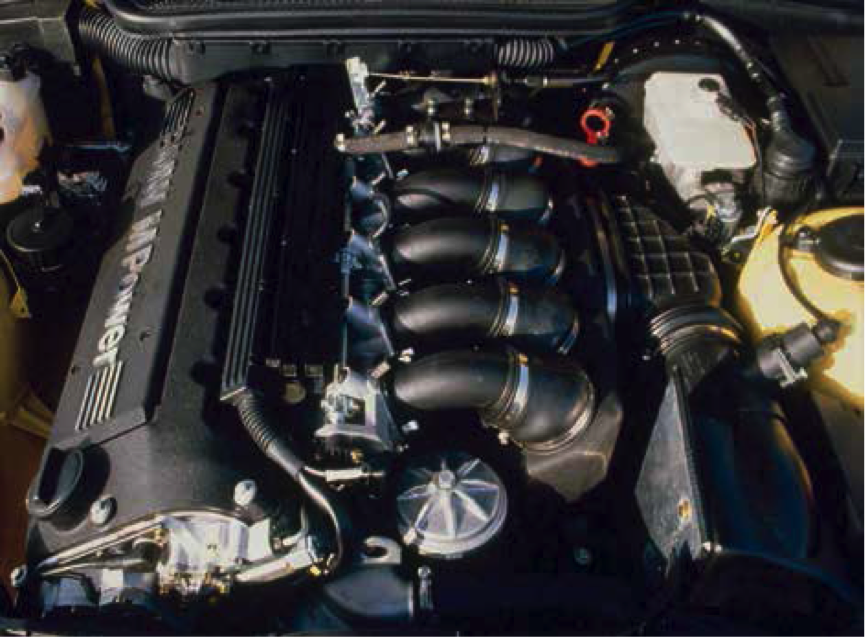 Standard equipment on the M3 was okay but not overly generous – air conditioning was a 1,440 extra, leather was 1,040, an electric sunroof was 750 and the commonly specked rear spoiler a mere 385 – tick every option box (alarm with remote locking, micro filter, heated electric seats, cruise control etc) and you'd add 8,080 to the base price before you've even fitted a radio. The basis of the M3 was a 325i Coupe. Unlike the previous E30 M3, the E36 shell was standard issue 3 Series and it was down to deeper front and rear bumpers, side sill covers and special wing mirrors to distinguish the M3 from lesser cars. The press moaned about it, but oddly didn't moan about the discreet E34 M5 that looked at first glance to the untrained eye like any other 5 Series.
Under the bonnet was the new S50 motor, an iron blocked 3 litre unit based on the bones of the 325i's M50 block, although nothing interchanges and the block casting is different. Bore size was increased from 84 to 86mm, and a new forged steel crank had a new longer stroke, up from 75 to 85.8mm to give 2990cc. The 24 valve cylinder head was all new as well and owed nothing to the M50 engine. Individual throttle bodies and single Vanos added up to 286bhp and 236lb.ft of torque that was around the same output as the 3.5 litre E28 M5 engine. Sat behind this was the gearbox from the E34 525i, the tough Getrag 320, and this fed power to a 3.15 ratio 325i rear axle with a standard LSD. Suspension was sharpened up with subtly changed spring rates, damping, anti roll bars (and how they mounted) as well as geometry changes effected by new wishbones. This resulted in a fast and grippy car with great handling.
Members can read the rest online in Straight Six from November 2014 in our back issue selection HERE.