A Rocking
Good
Trackday
Words by Neil Mcdonald
Images by Steve Bostock
The clubs Trackday Register made a first ever visit to Rockingham Speedway on the 6th July and we welcomed many new members and visitors including Colin Turkington accompanied by his team WSR. You may recall we interviewed Dick Bennetts who is the Team Principle; many members enjoyed chatting with Dick during the day regards the cars and the BTCC.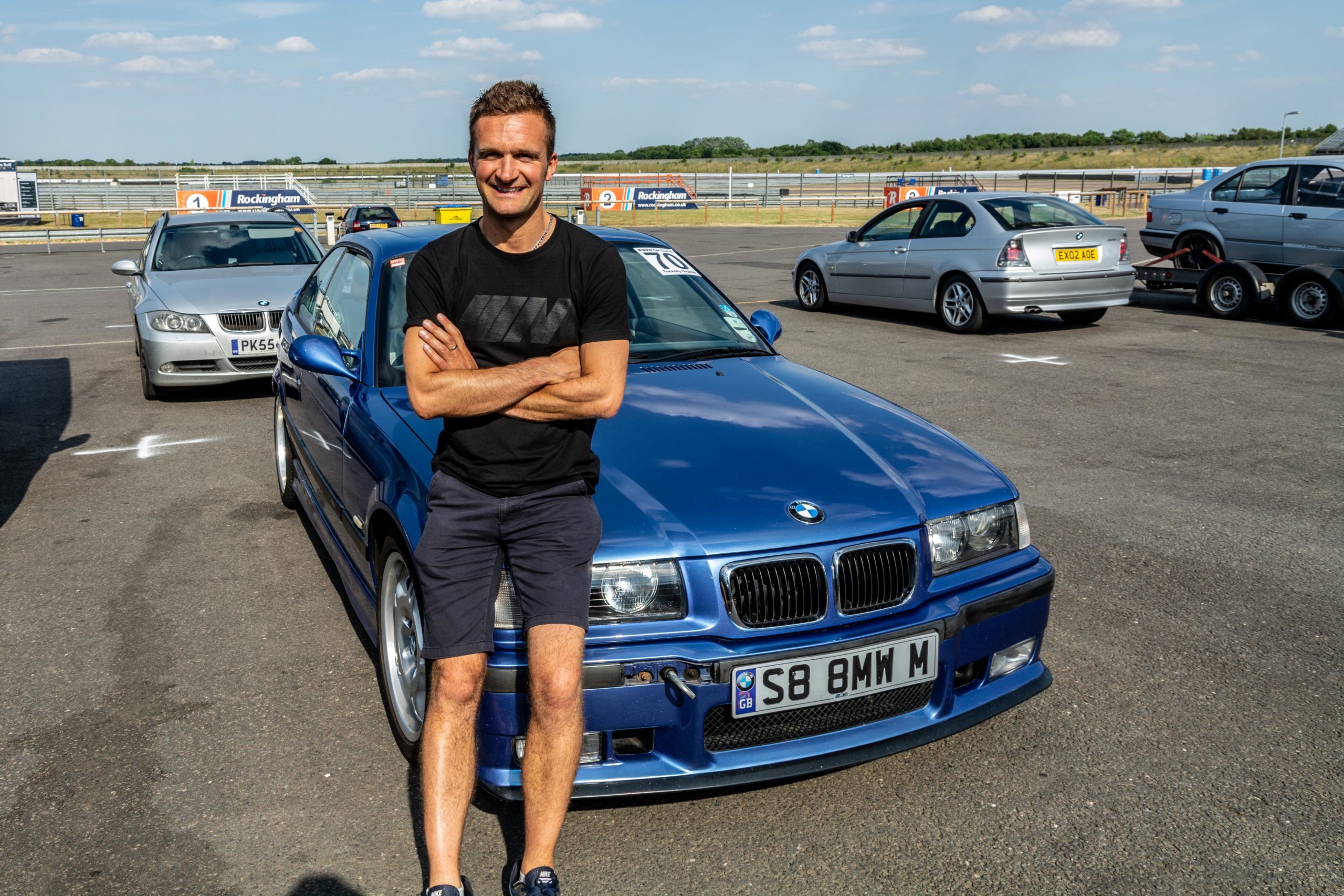 The day started well following the briefing , and sighting laps the drivers had time to learn the track which is the same configuration used for most of the UK racing championships. The circuit has technical sections, with an infield and also faster sections including the banking section. All the drivers who attended had a great day enjoying good driving standards and no delays. We also had the BTCC Team BMW lapping with passengers, which was another first for the club and the register members.
We had an excellent day with new and experienced drivers enjoying the day. Special thanks to Jason Holyhead for stepping in and helping with the instructing, Andy Osborne-James and Nick Wright for keeping things moving through the day. Also Colin Turkington assisted by his sons for presenting the raffle prizes.
What was enjoyable was to see so many new faces at a new circuit so we hope to see them at future days.
Winners
Driver of the Day: Martin Whitham. Sp
Runner up: Warren Haills
Free Trackday: Simon Maskell
Cobra Seat: Rob Jones
50 voucher: Peter Evans
25 voucher: Peter Moore
Free membership: Nick Payze
The club next visit Castle Combe 25th September for a another first where we visit the circuit for the first time and combine the experienced drivers with on to one novice sessions to encourage more new faces with free instruction. 180 for the full day and only 90 for the morning for the novices with the option to stay for the open pit lane in the afternoon. Then we move on to Oulton for our popular finale on the 9th November.
We hope to see you there – please contact Michelle in the club office or you can purchase online through the club shop – any problems please ask
Thanks for your support – Neil, Andy, Nick and Brian (Trackday Register)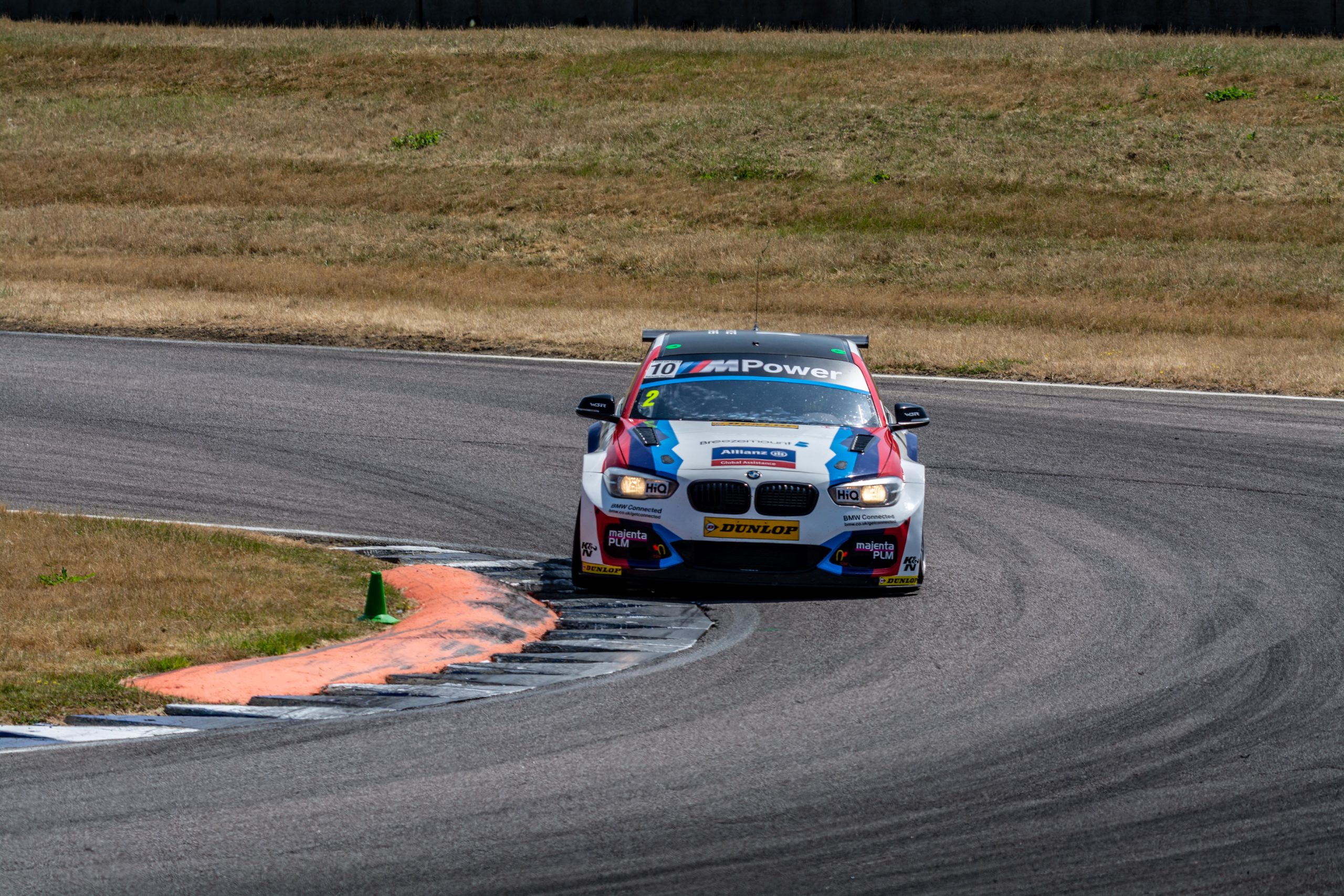 Harriet Jones, aged 22 –
JUST DID MY FIRST TRACK DAY AT ROCKINGHAM… one word: AWESOME… even in my little 116i MSport. Dad twisted my arm, as he was itching to get out on track as he's nearly finished doing an engine conversion on his e36 M3. As a novice, the only female driver and having never been on a track before I was extremely nervous… my leg was even shaking doing the sighting laps. However, all the Club members and instructors made me feel very welcome both on and off the track.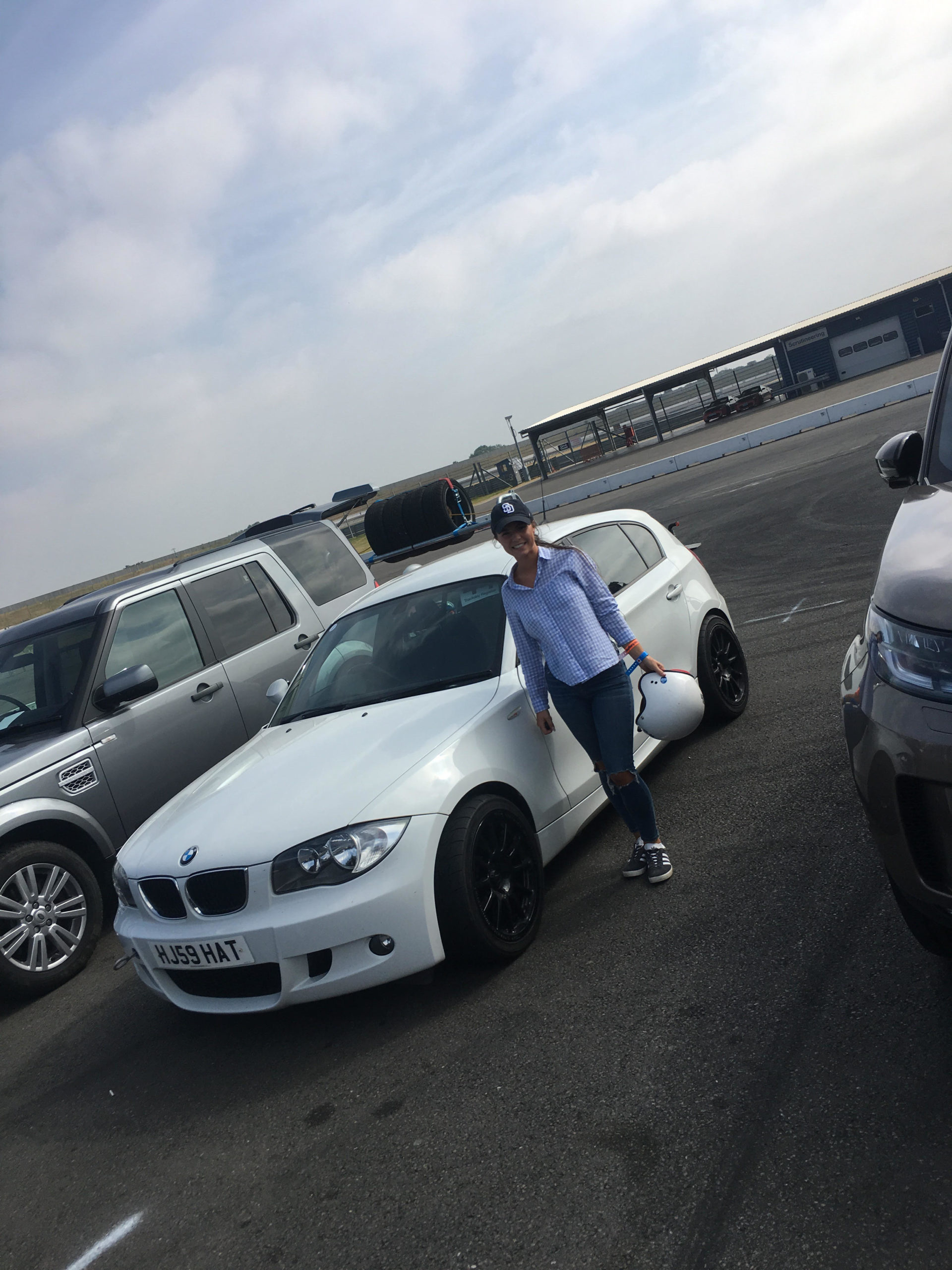 It was daunting going out on the track as I really didn't want to hold anyone up as I know it's their time to have a razz too, but I was especially surprised how incredibly patient they all were with me.
Colin Turkington and his team were also there and I think it's safe to say I don't think I have ever seen a car go so fast before! Being on the track really opened my eyes to how well my car handled itself; going round corners was fantastic and I could accelerate hard! The instructors were fantastic and really helped me get the most out of my car and push myself as a driver. I thoroughly enjoyed the day and now see why my dad is so addicted to it as I think I might now be too! For those of you who have thought about doing a track day but never got round to it, then all I can say is: do it, do it now and get booked onto the next Car Club track day as I highly recommended it and encourage anyone to do it!