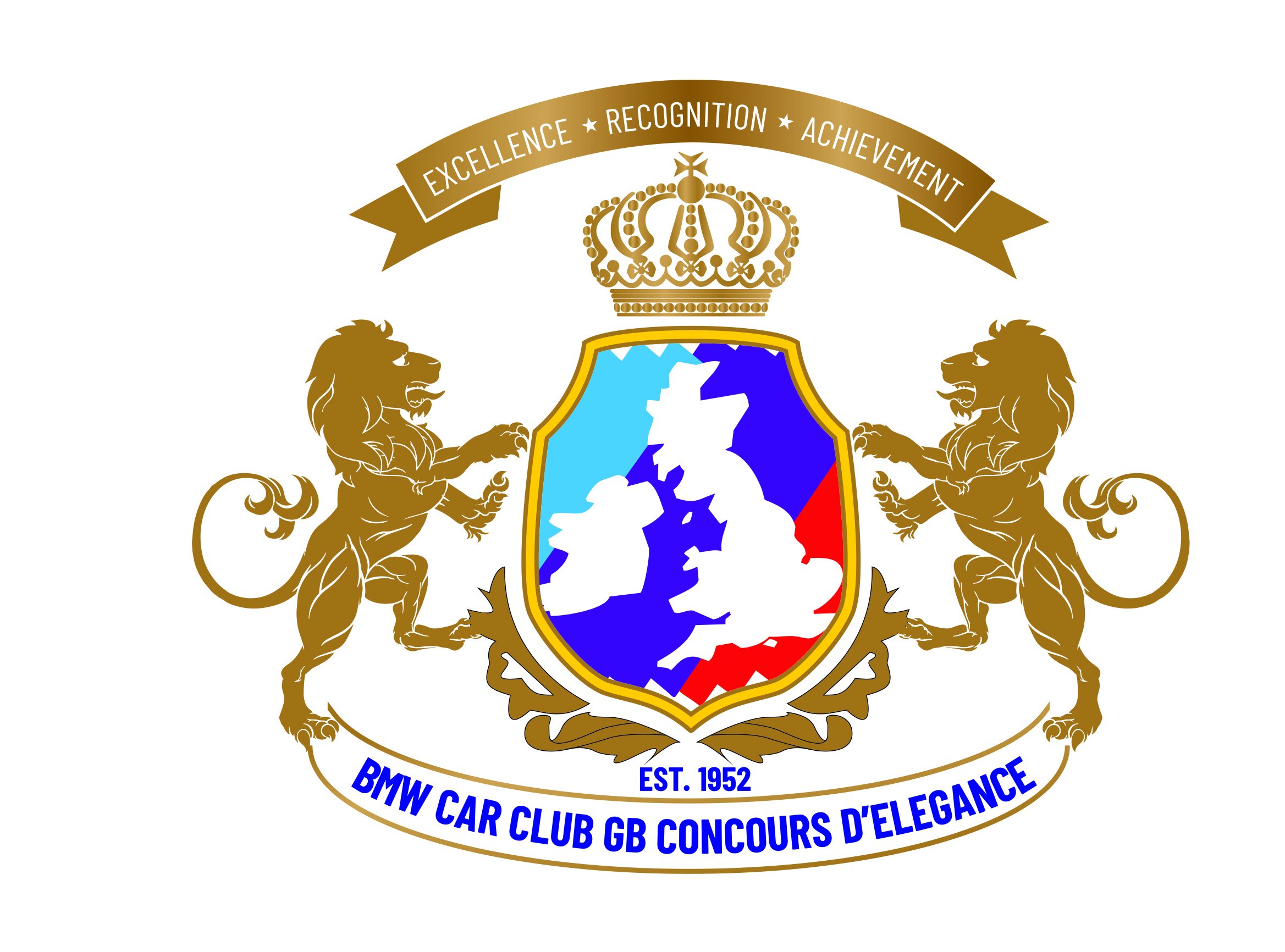 YOUR GUIDE TO CLUB CONCOURS D'ELEGANCE
Words by Dan Wood
Images Darren Teagles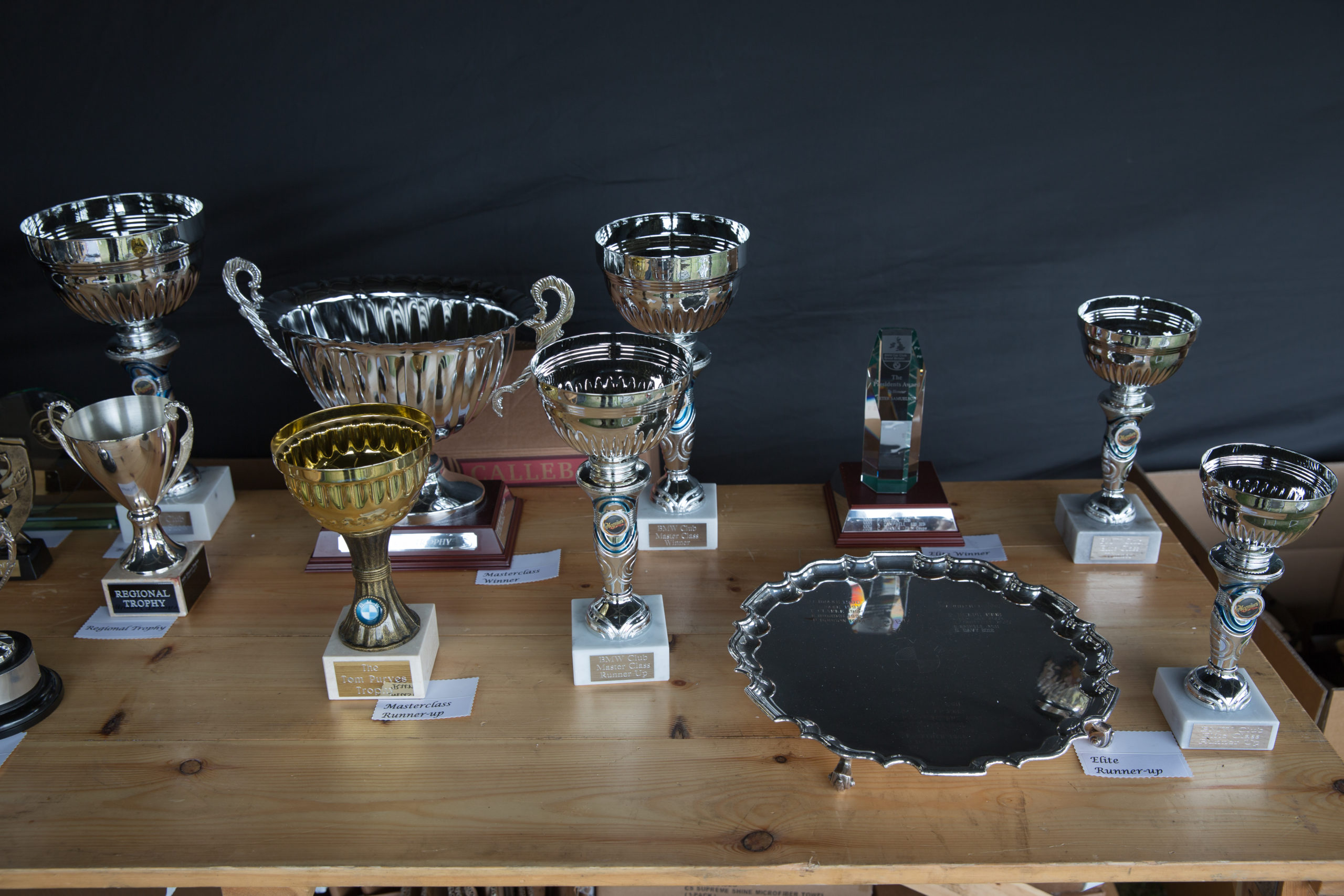 The Club runs a number of regional Concours events each year, which culminate in a National Concours event timed to coincide with the National Festival. This year, the National Concours will take place on Sunday 12th August at the National Festival. This article explains the Club's approach to Concours and is an open invitation to all members to get involved and participate in the National Concours 2018.
Key Information
The National Concours will be held at the National Festival, Gaydon on Sunday 12th August.
All entrants must pre-book by Friday 27th July at the latest – there are no entries on the day. This is simply so that we can organise efficiently and effectively. Booking is via the Club website or by telephone to the Club office.
There will be ten Pride of Ownership Classes, one Master Class and one Elite Class on offer as explained below and on the Concours webpage. You will need to select the Class you wish to enter upon booking.
There is no requirement for entrants to have previously competed in a regional 'heat' or a Regional Club Concours event to be eligible to participate in the National Concours – all members are welcome.
The Concours pages on the Club website have been updated and the Club's Concours Guide booklet is available for download. This booklet provides all the information entrants need to know – it is your 'go to' guide for Concours. Experienced entrants will see hardly any change at all, but taking the time to refresh is always good practice.
There will be a wide range of trophies and prizes on offer this year. The Club silverware for Pride of Ownership is to be re-introduced and new Club silverware for Master and Elite Classes will see its first outing.
Every entrant will be awarded with a special 'goodie bag' on the day. This is in line with the Club's desire to provide recognition of the work that each and every entrant puts into their cars at Concours events.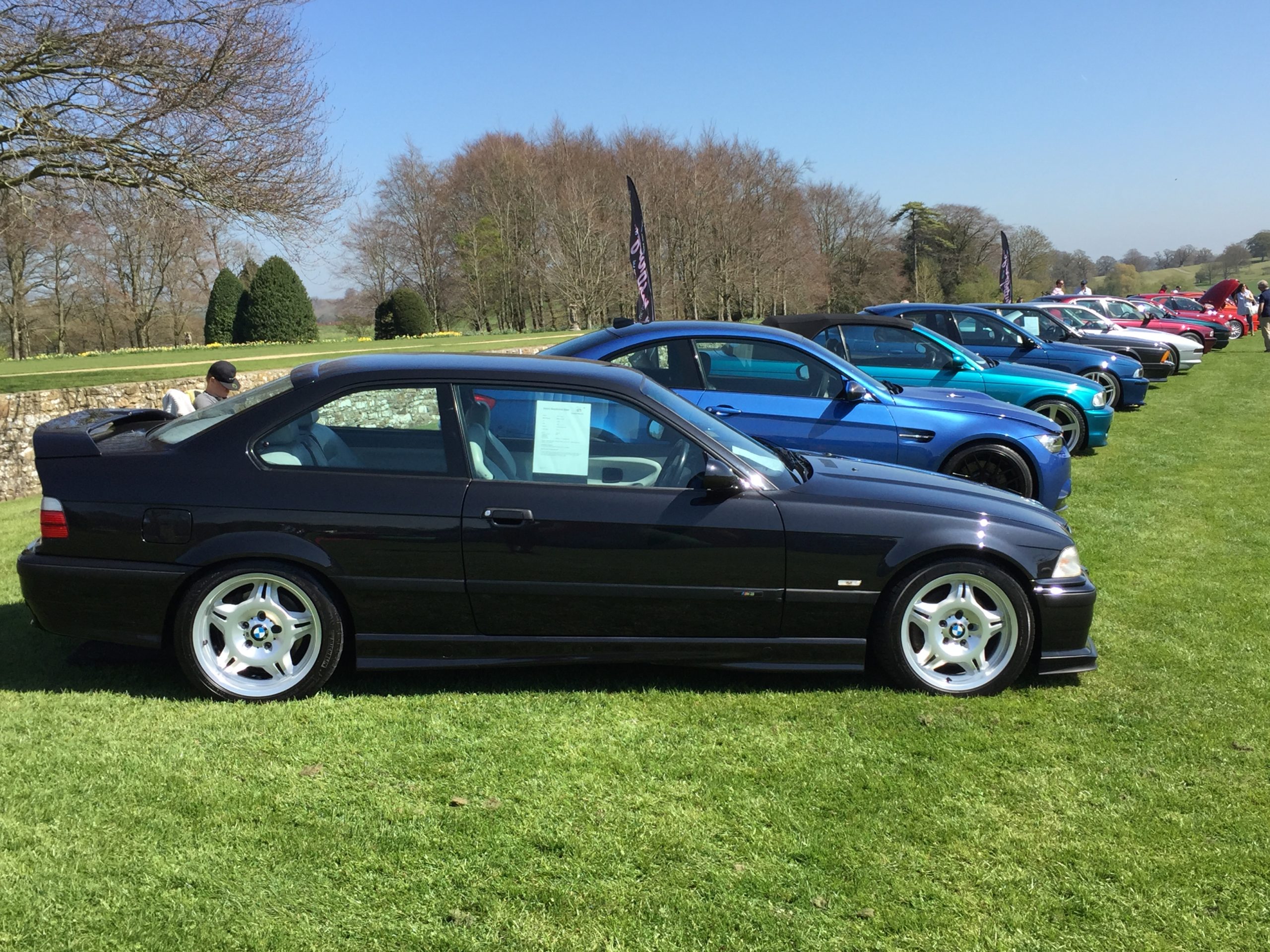 Our Club certainly has a great number of absolutely stunning cars and by having a wide number of Pride of Ownership Classes, ample opportunity is provided for more members to get involved. All entrants will be welcomed warmly regardless of whether they are an experienced or a first time entrant. Regardless of whether you own an older or newer BMW, an M Power car, an ALPINA, a MINI or a modified car there is a Class on offer for you! The best tip for anyone planning to enter would be to read the Club's Concours Guide on the website. This booklet provides a list of what the judges are looking for (the scoresheets) and you can use this to do your own 'dry run' of judging your own car prior to the event. This is a great tip for everyone and by providing the Concours Guide booklet everyone has an open opportunity to understand and digest the Club's approach to Concours and get involved.
The Concours Register section in June's magazine also provides some finer detail on the arrangements, so please take a moment to check it out.
Come along and get involved this year. Why not enter the Pride of Ownership Category as a way of finding out more and experiencing Concours for yourself? You will be able to socialise with other likeminded members whilst also taking in the spectacle of Europe's largest gathering of BMWs and participating in all that the Festival has to offer!
Who is Concours for?
When thinking about Concours, many members put forward a variation of the comment, "I don't own a 'garage queen' that I have the luxury of parking up over winter, I drive my car every day so I couldn't compete in Concours, could I?" The answer to this question is quite simple – yes you could and can compete. The Club runs three Concours Categories – taking this approach recognises that for many, their car will be their daily drive and so allows a full range of members to take part by offering a Category suitable for all to enjoy. The majority of Club members take a keen interest in caring for their cars, therefore, having a full range of Concours Categories is an inclusive approach aimed at all Club members.
The Categories Explained
Take a look at an overview of the Concours Categories which explains the information you should know about each of the three Categories on the Concours pages here.
You can find out about regional events happening near you via your regional chairperson. All regional events are based on the Pride of Ownership Category, and include all Classes from A to F which allows access for the widest number of people. You can see the list of Classes in the table on the Concours pages.
The National Concours event (Sunday 12th August 2018) offers all three Categories, and also offers additional Pride of Ownership Classes, thus offering the widest possible opportunities for all members to get involved. Take a look at the listings to see which Class your car will be eligible to enter. In celebration of the Club's new Sharknose Collection, we will be running a Sharknose Class this year, so please get involved in this. Some of you may find that you are eligible for two (or even three) Classes, in which case you may self-select the Class you enter (the Concours co-ordinator/head judge will give advice on this on the day if needed).
Prior to the day
Don't wait until you get to the event to start cleaning your car! Set off to the event with an already clean car and once you have parked up at the event you can prepare your car for judging by removing any road dust/dirt you have picked up on your journey. The key factors which judges are looking for are cleanliness and presentation.
On the day
Marshals greet all members arriving at events and assist with directing the parking of cars. Marshals can often be quite precise in where they ask cars to park in order to make for the best spectacle and to ensure that cars are parked far enough apart so that doors can be fully opened and judges can easily move around all cars.
You will get time (usually until around 10am) to prepare your car, so remember to pack your cleaning products! The judges will expect to see a clean car and this is achieved by cleaning your car once you have parked up at the event. All participants have until the same time to prepare their car. As events are usually held outdoors (including at some beautiful locations, such as Sherborne Castle in Dorset, the long-standing venue for the Southern Concours), there will of course be dust in the air. The judges know and expect this and each participant has five minutes to complete a final 'dust off' just before the judges arrive at their car.
The judges will look at your service history book, check your Club membership card and will expect to see your Club or Register windscreen sticker displayed on your car, so don't forget these items!
And the most important bit – enjoy it! Sounds hard doesn't it – especially when you have judges inspecting your car in detail and giving scores! But the whole point is to enjoy yourself, socialise with others and also pick up any tips for your car:
Enjoy the event itself and enjoy all the cars on display;
Meet up with members who you don't often get to see and socialise with;
Meet new members and make new contacts;
Enjoy the surroundings in which the event takes place;
Make a weekend of it with your partner, family or friends;
Every entrant can collect their completed score sheet at the end of the event, so use this to see where you might improve next time (it's guaranteed that everyone will be able to, even those entering Elite Class!);
Enjoy a picnic or lunch with family and/or other likeminded members;
Remember to bring a chair or a blanket and relax/bask in the glorious sunshine that graces each and every BMW Car Club GB Concours event!
In general it takes at least three years to start thinking about Masterclass level – don't be put off by this, enjoy yourself and use the Pride of Ownership Category to learn, get used to Concours and develop your car as far as you wish to.
The judging
Scores are given for a wide range of aspects; the scoring process is essential in order that the results are objective. The judges have a very hard task to undertake at events which is time-consuming and requires concentration. Allow the judges to look at all aspects of your car without disturbing them, collect your completed scoresheet at the end of the event and ask other participants for any future tips which might help you.
The Concours scoring sheets are available for members to download from the Club website. Simply go to the Club website, click on 'Registers' and then click 'Concours' – the Concours pages have recently been updated, so whether you have entered Concours before or whether you will be a first time entrant, please have a read through the pages as they contain lots of useful information.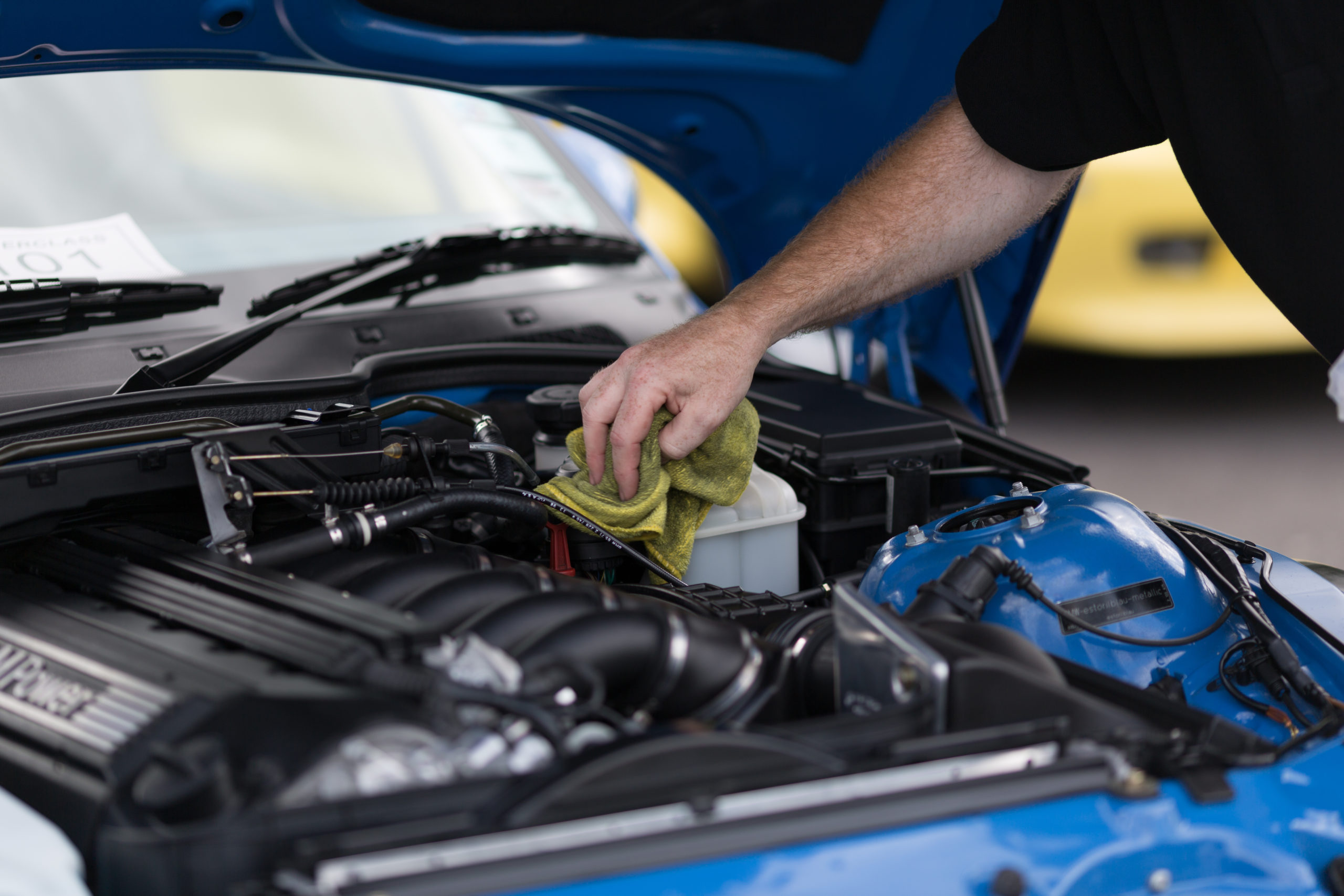 Awards
Regional Concours events use Pride of Ownership Classes A to F and award first, second and third place trophies for each Class plus an overall 'Best in Show' Trophy to the car which has achieved the highest number of points regardless of which Class the car entered.
For the National Concours this year, first, second and third place trophies will be awarded in each Category and Class; in addition, Club silverware will also be awarded across the Categories for a range of Concours achievements such as 'Best Paintwork', 'Best Interior' etc.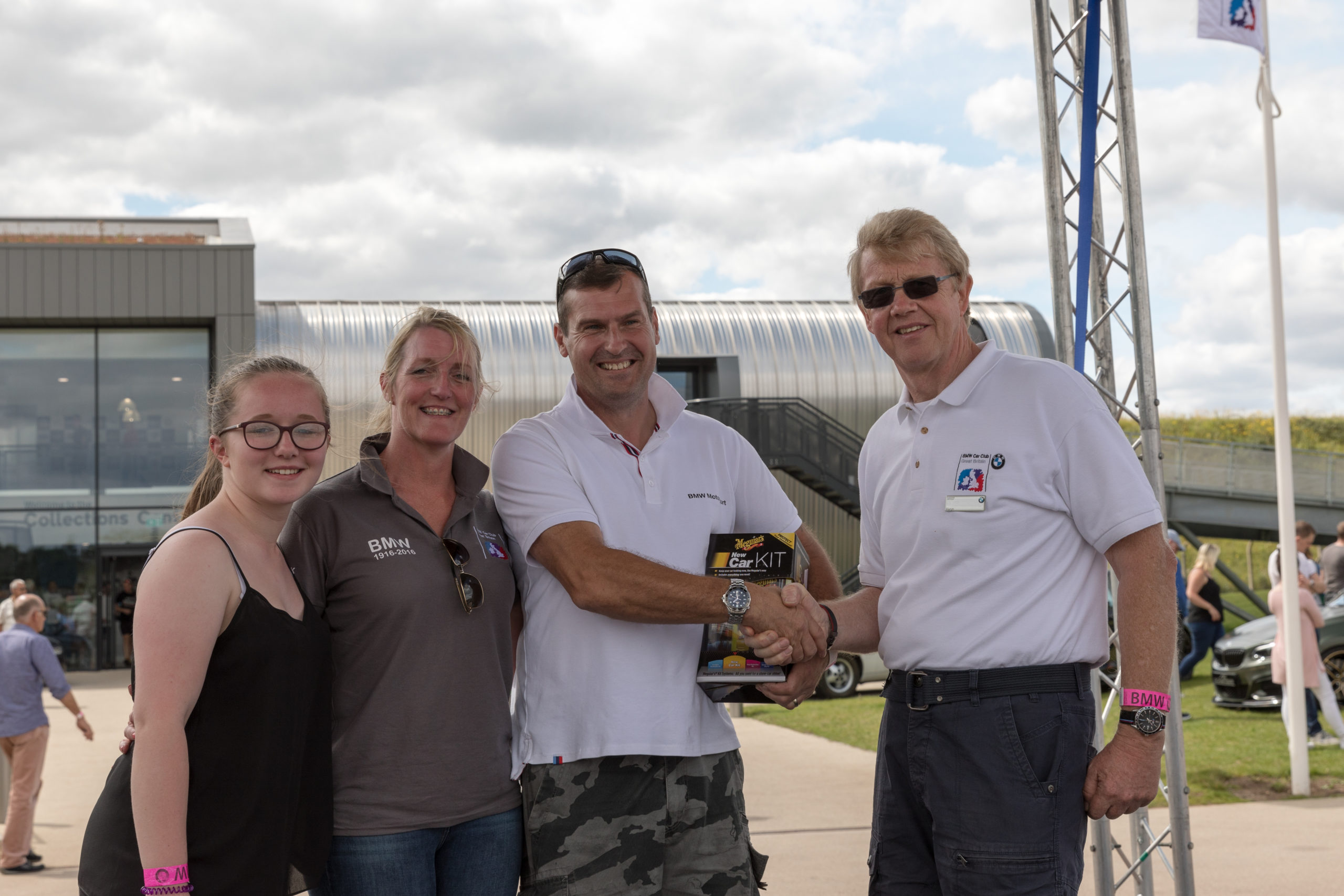 Get Involved!
As you can see, the Club approach to Concours seeks to be inclusive, offering opportunities to get involved for all members. Every BMW, ALPINA and MINI is welcome regardless of model. There are no 'extra points' or 'special treatment' for any particular model whatsoever. So regardless of whether you own an M1, a 220d, a 316, or any other model, everyone starts from the same point. There is only one simple criterion that you must meet in order to enter a Concours event, which is that you must be a member of the BMW Car Club GB. Concours events are organised and run by the Club for Club members. So come along and enter your car at the National Concours on Sunday 12th August 2018 – you are guaranteed a warm welcome and you will certainly find that you have a worthwhile, sociable and enjoyable time; and you never know, you may well win an award for your efforts, demonstrating the pride you take in owning your BMW!