OK, it might not be a famous crooner who is stepping down, but, more importantly for this Club, we find two stalwarts of the BMW Car Club GB standing down from their positions at the same time: Nick Wright, who is vacating his role as Track Day guru, mentor and general nice guy, and Mr BMW Classic himself, John Castle, whose knowledge of the E9 models knows no bounds, and again, a genuinely lovely person to boot, a true gent.
Nick Wright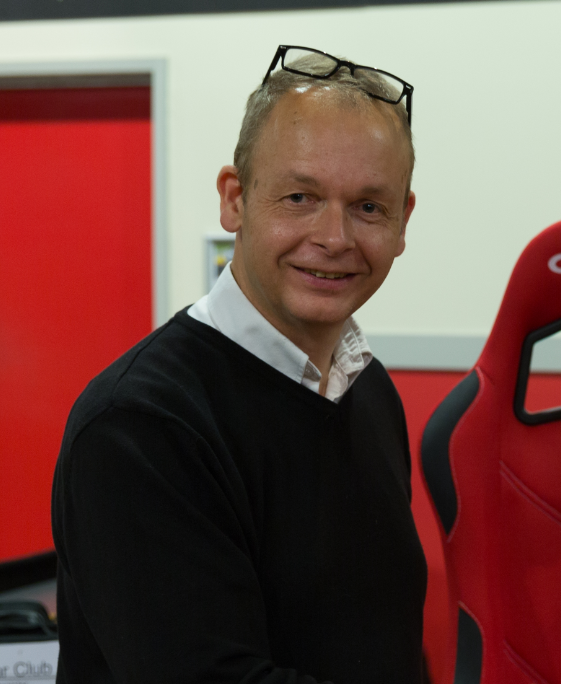 I've known Nick ever since I joined the Club nearly 30 years ago now; he was instrumental in us (my family) joining the Club after chatting away with him at a North East Region Concours at Harewood House. I attended the show with a great deal of scepticism, the Club then having a stuffy reputation – the odd whiff of the public school tie brigade and black-tie dinner dances sticking to the Club like the proverbial doo-doo! North East official James Hall running around in bright red trousers ordering everyone around in his plummy-voiced, over-officious manner didn't help!! Thankfully, Nick assured me that the Club was (mostly!) down to earth, with lots going on, including the Croft track days he organised (mostly back then to enjoy his wonderful E30 M3!), and thanks to his friendly nature and advice we joined up as a family and here we still are. Nick has remained a close friend and confidant over the years. He ran the North East Region almost single-handedly for many a year after the sad passing of Derek Kaye, whilst at the same time expanding his track day 'empire'. He has battled the Club's board at meetings (which I have chaired many a time!) hard but fairly, for financial backing and commitment for the big Silverstone Track Days, getting BMW UK involved and famously facilitating the attendance (with much help from Club Chairman Richard Baxter) of Sabine Schmitz to drive 'M5 Taxis' at the Club's Silverstone event, just as she was just coming to prominence in the UK thanks to her Clarkson-Top Gear appearance. I say taxis in plural, because two were required as she quickly went through set after set of tyres, including spare sets for each car, dear me Sabine!!
Over the years Nick has helped to grow and make the BMW Car Club track days in the UK the safest and most professionally organised days for BMW owners bar none. He has ensured that the track day insurance confusion, which was a real hot potato years ago, was cleared up and made 100% clear to all participants, especially first timers…
He has succeeded in his goal of expanding the Track Day Calendar so that there is a Club track day in most areas of the UK, continues to make sure safety and organisation, both before and on the day, remains thoroughly professional and logical, and he will be leaving behind a template that, if followed, should guarantee the future of BMW Car Club Track Days. In his spare time he also organises and hosts the popular Barnes Wallace pub meets! Nick isn't leaving the Club, just stepping down as Track Day Register Captain, but he will be sorely missed as our track day guru, although I'm sure he'll only be a telephone call away if advice is needed.
It was also a great pleasure to meet up with Nick recently and have lunch together at the Oulton Park Track Day in November – many a story was told that day I can tell you!
John Castle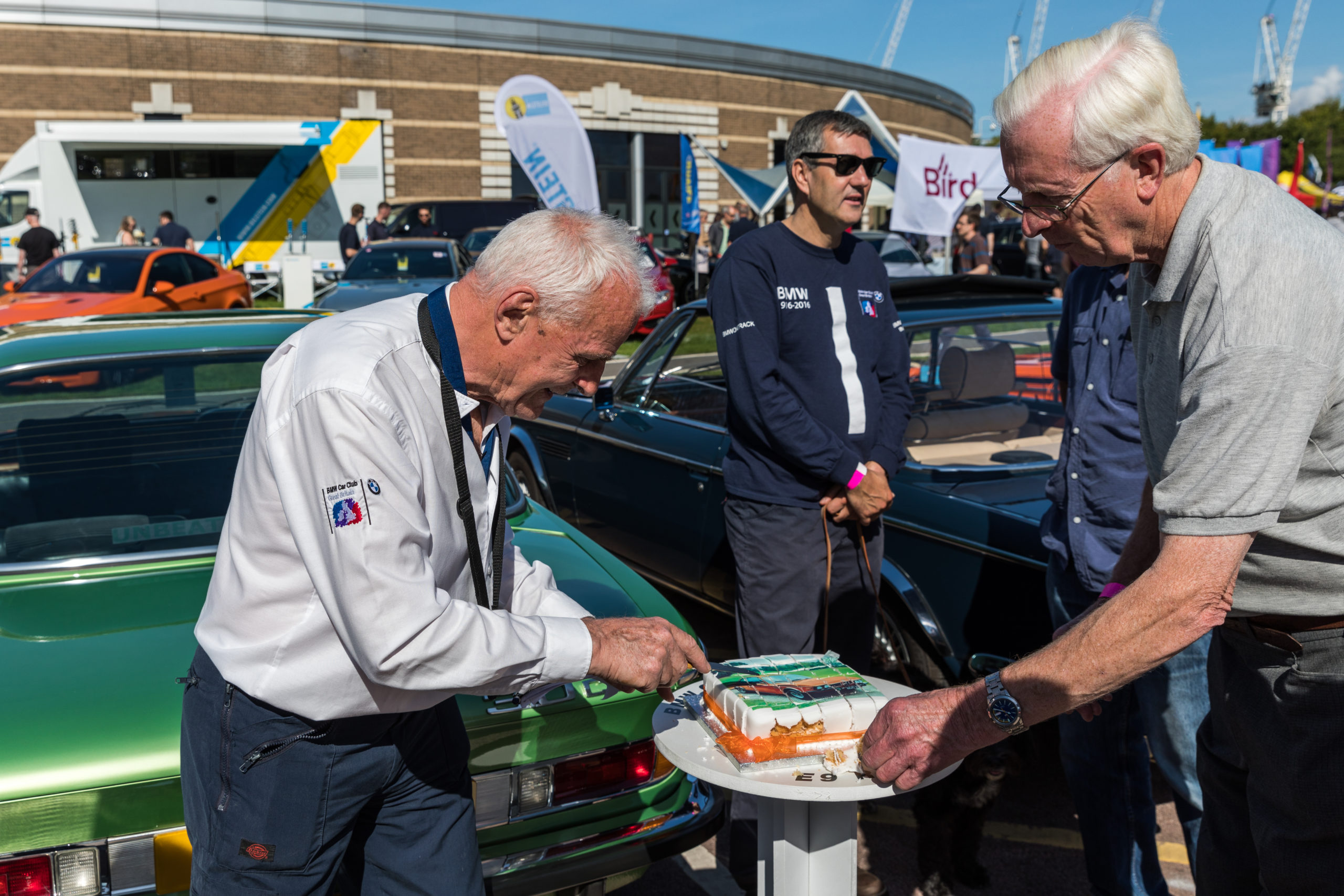 John Castle appeared on the Club scene not long after I took on the Chairman's role in the early 2000s. As an enthusiastic and knowledgeable E9 owner, he was approached to see if he'd consider taking over the (E9) CS Register, which, to be honest, was more of a 'resurrection job' than a takeover! The Register had been floundering for a good number of years and John transformed it, with the help of Nick Hull and in the early days, Tim Topper.
John was then asked if he would start looking after the E3 saloons, as both the E9 and E3 were virtually the same car underneath the bodywork, and it didn't take a long before John was looking after the whole group of BMW classics under the Classic Register header, supported by Nick with the CSs and Club stalwart and 2002 guru Richard Stern.
I actually first met John face to face at Gaydon, where we had gathered for the Club's National Festival. John had turned up to organise the first CS display at Gaydon, and knowing John like I do now, he had turned up on the Saturday to see if we needed any help with 'setting up'. He was quickly assigned the task of pegging out the trade stand area. Working off a fag packet drawing (OK, a 'scale' drawing of sorts) he did a marvellous job, as he did with the CS display on the Sunday. As the years went by, John's help in pegging out the trade stand area, often in full waterproof gear as the weather turned inclement, quickly mushroomed into setting out all the display areas (with a little help) for the Regions, Registers, Concours, Show & Shine, Forums etc as well as the trade stands, which by then had grown substantially. Even so, he carried out the task, rain or shine, without hint of a moan or grumble. Plus he still had the CS display to organise as a side distraction. The CS display quickly grew into a Classic Register display yet there were no grumbles from John as the show and crowds grew exponentially year on year.
The anecdote above regarding Gaydon can also be related to the Silverstone Classic event which John also has had a huge involvement with over the years – a true Club stalwart.
And as if all that wasn't enough, John also pens a truly informative bi-monthly newsletter covering the E9 CS Coupes, as all CS owners and fanciers will testify to. The newsletter is a substantial affair (and available to any Club member who admires the CSs, heaven knows why more of you don't 'take' a copy, just ask!) containing lots of useful technical advice as well as general news covering the E9s, including their worth and the seemingly never ending prices spiralling upwards as CSs and CSLs hit various auctions throughout the year. As well as finding all the time needed to look after his wife Maggie, John even finds time to fettle his own wonderful collection of BMW classics.
It is highly unusual in a club of our size to find that two long-standing officials are stepping down at the same time, a decision that has a huge impact on a club as stalwarts like Nick and John don't come along every day, month, or year for that matter. Their dedication to the Club has been immense and their shoes will need some filling. Therefore on behalf of the BMW Car Club, I would like to sincerely thank and offer our very best wishes to Nick and John from the bottom of my/our hearts for all the hard work and sheer dedication given on behalf of this Club over many, many, a year. You will both be sadly missed, even though you will, like myself, keep a watching eye from afar as 'normal' Club members from now on.
Peter Sherratt and Michael Barron
Whilst on the subject of Club 'retirements' I couldn't have written this piece without giving a mention to Peter Sherratt and Michael Barron, both of whom are stepping down from their roles as regional chairmen. Peter has run the South Wales Region for many a year, and I have been lucky to have met him on a number of occasions at our National Festival at Gaydon. His enthusiasm for BMWs and the Club always came across in conversation. He has helped his own Region grow from strength to strength, organising lots of events whilst becoming a regular features writer in the Club magazine, as well as going that extra mile to obtain sponsorship and goodies for most of these outings – his goody bags are legendary!! Peter will be sadly missed, although again, he remains as a rank and file Club member.
Peter Sherratt
I frst met Michael at a Harewood House car show, and his enthusiasm, along with support from his ever bubbly wife Linda, shone through. I encouraged Michael to form a 'true' North East Region – he was a little nervous at first, but with more coaxing via telephone calls, emails and at further Harewood and Tatton Park events he decided to grasp the nettle and get stuck into the role, from which he has never looked back. Cathy and I have been lucky to 'bump' into Michael and Linda on numerous occasions at both Club and car based shows, including an enjoyable couple of hours with them at the Goodwood Festival of Speed a few years ago. Michael has now grown the North East Region, with plenty of help from fellow committee members, into the strong, vibrant Region it is today. Michael will be sorely missed but will continue on as a Club member.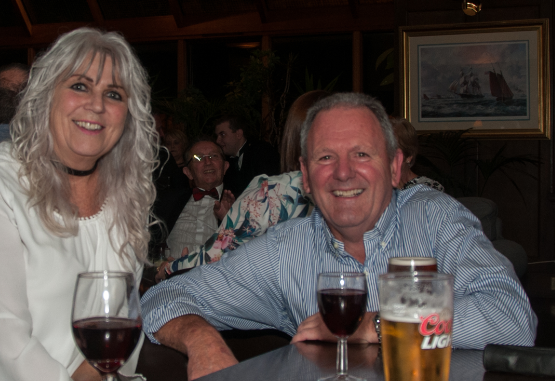 Michael and Linda Barron
I must also give a mention to retiring North Wales regional chairman Brian Davis and MINI Captain Paul Bradly. I do not confess to knowing either Brian or Paul personally, but I do know how much hard work goes into running a Region or Register for the Club gratis!! It can be both a rewarding and thankless task at times, but I do hope the good times and friends gained far outweigh the negatives for you both; so a big thank you goes out to both of you from everyone at the BMW Car Club.
At this festive time of year, when most of our members are sitting at home, cup of coffee, glass of Port or Peroni in hand, reading this piece in the Club magazine, I hope you all just take a minute or two to think about all the hard work that is carried out, mostly by unpaid volunteers, on behalf of the Club and its members by our team of Club officials.
So please raise a glass and wish Nick, John, Peter, Michael, Brian and Paul all the best and a long and happy 'retirement' – cheers guys!!
Jeff Heywood
Vice President
BMW Car Club GB