Every so often, a car comes up for sale that raises more questions than it answers. Case in point – this 2006 BMW 550i, which will be auctioned on December 2nd by Classic Car Auctions.
It has just 128 miles showing on its odometer, remarkable in its own right, and it was first registered in October this year on an 06 plate.
What is arguably more interesting is that it was ordered from the factory as a B4 specification armoured saloon, which means that it is certified to offer protection from hand guns (including Magnums), machine pistols (Uzi etc) and 12 bore shotguns.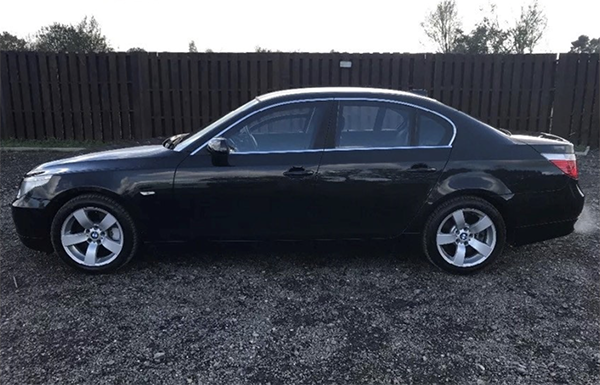 The windows are made from 22mm thick glass/polycarbonate laminate and will shield from gun blast at 200mm proximity. The passenger cell is kevlar lined, and inside the boot there are additional electronics for an enhanced alarm and antenna. There is also an external communications system, which allow the occupants to communicate externally without lowering the windows or opening a door.
An option on armoured E60's was an anti-kidnap feature, which enables a boot-bound occupant to stop the car and permanently lock the doors, all from inside the boot. It is unclear if this example has this feature, though.
The V8 petrol engine has been modified to take the considerable extra kerb weight into account, and runflat tyres are fitted. What is arguably most fascinating are the modifications to the automatic transmission, which enable the 550 to be driven at the same speed in reverse gear as it in can in first.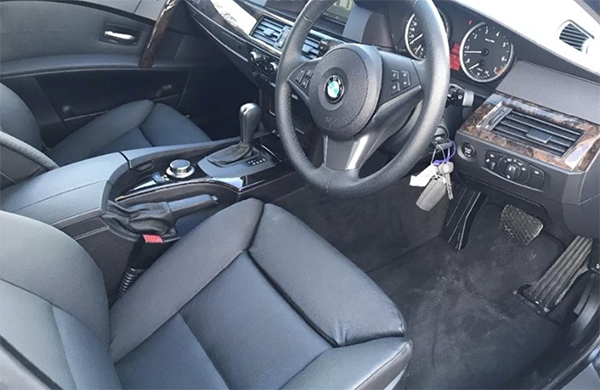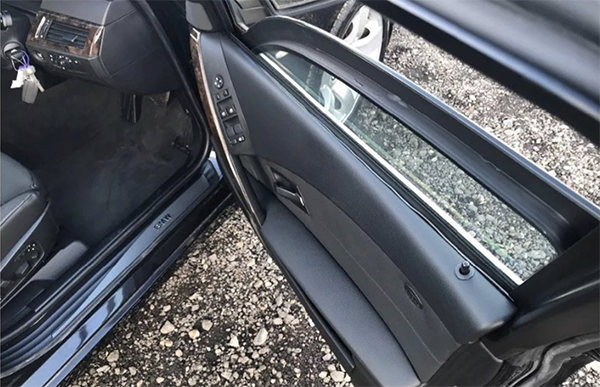 The biggest selling point is undoubtedly how the security modifications are almost invisible, and externally there is almost nothing to suggest that this E60 is anything but standard. Perfect for flying under the radar.
The listing raises more questions than it answers, though, as there is zero history available with this car. We contacted the auction house for comment, and other than saying that the vendor purchased and registered the car in October, they know nothing of its history, either.
Its period 06 plate would suggest that it was delivered new to the UK, but it was never registered and simply sat in storage. It raises the questions – in what circumstances was this car purchased? Who purchased it new? Why did they not need to ever use it? Was it just for a plan-B that never eventuated? What made them feel as if they needed this additional protection?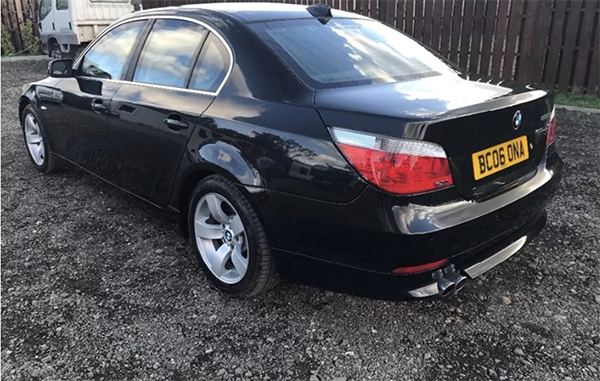 We can see three potential buyers for this car. It would undoubtedly make a brilliant addition to an eccentric collection, be that of BMWs or one of armoured/dictatorial style cars. It would still be of use to someone requiring armoured protection that can't quite find the funds for a brand new example, or for someone with the funds but who wishes not to stand out too much. And finally, it could be purchased by an everyday BMW enthusists and used as one of the most unique weekend cars and the best talking point that you could ever imagine.
Find it here at Classic Car Auctions, with an estimate of 18-22,000 before buyers premium.