Silverstone's annual NEC sale is one of the biggest of the year, and the sheer hype surrounding it often delivers some rather startling results. Things seemed to have calmed down a little at the 2017 sale, and whilst we didn't witness the breaking of any ridiculous records like we did in 2016, the best cars all still sold for good money. Six BMW's went under the auctioneer's gavel across the two-day sale, and in this post we take a look at the results they delivered.
1973 BMW 3.0 CSL – sold for 65,250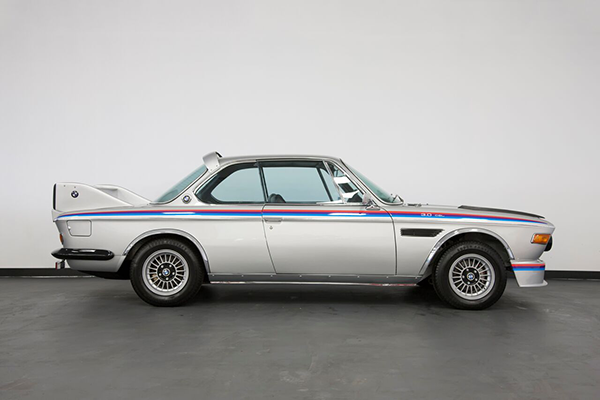 This factory right-hand drive Batmobile benefits from a recent bare-metal restoration, and is likely one of the best examples you would find. Purest collectors may have been put off by the fitment of a non-original M535 3.5 12v fuel injected motor, which the auction house alleges was common practice in the eighties, but this would likely improve the driving experience for those buyers wanting to actually use it. Given how matching numbers original cars are easily selling for more than twice the price of this one, it seems extremely well bought.
View the vehicle listing here.
View past auction results here.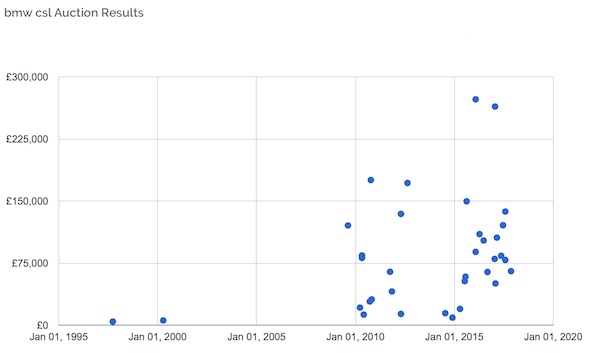 1999 BMW Z3 M Coupe – sold for 42,750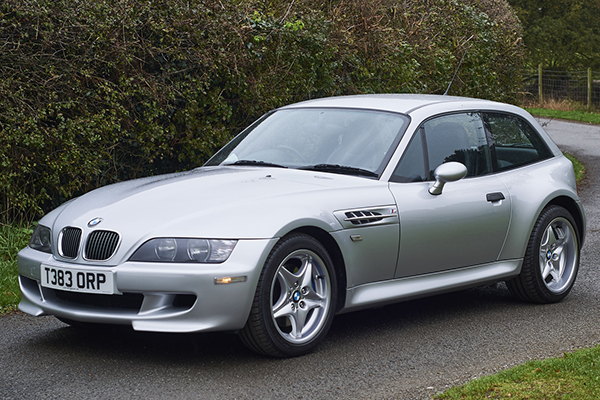 The venerable 'clown shoe' has been assured of modern classic status for some time now. It ticks all of the required boxes; quirky styling that was unloved in period but has since grown cool, a properly special BMW M Power S50B32 engine, and limited production numbers. Just 821 right-hand drive M Coupe's were ever built, and this is one of the top prices ever realised at auction. Is now the time to buy?
View the vehicle listing here.
View past auction results here.
1984 BMW M635 CSi – sold for 34,875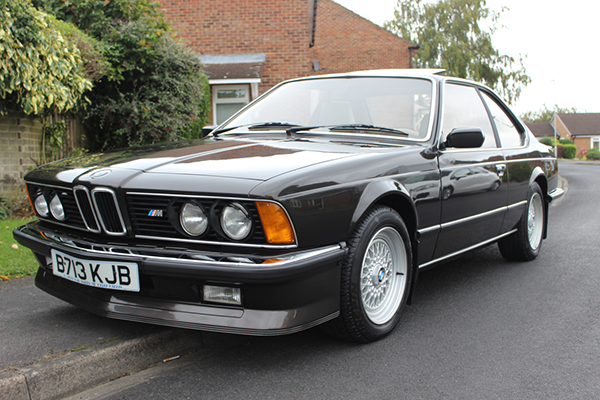 It seems that the collector world has woken up to what the M635 CSi has to offer, and it is surely down to that special engine which it shares with the M1 supercar. This particular example was the first right-hand drive M635 delivered to the UK and one of only two painted in Sable Brown Metallic. Given how BMW destroyed the first three right-hand drive cars after their lives as development mules were finished, there is every chance that this is the oldest right-hand drive M635 in existence.
View the vehicle listing here.
View past auction results here.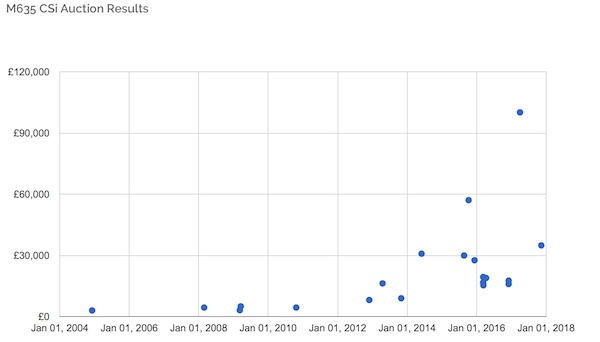 1995 BMW E34 M5 'Orinoco' Limited Edition – sold for 13,219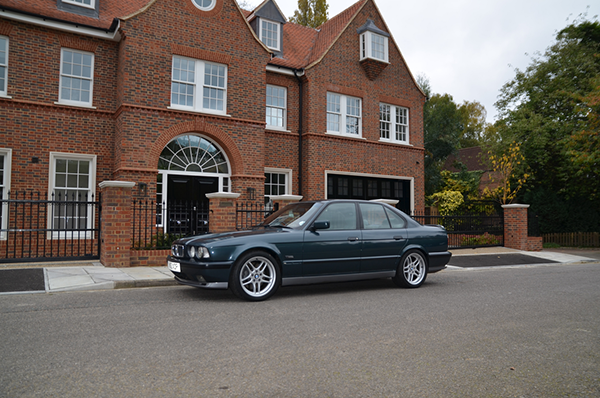 The E34 series was the final M5 to be built in BMW's Motorsport department, and at its release was the fastest production saloon in the world. The Orinoco Limited Edition was built for the UK market to celebrate the end of production, making this example one of the very last E34 M5's built. The 148,000 miles showing on the odometer is a little high, but it has been clearly looked after and its condition is otherwise very nice.
View the vehicle listing here.
View past auction results here.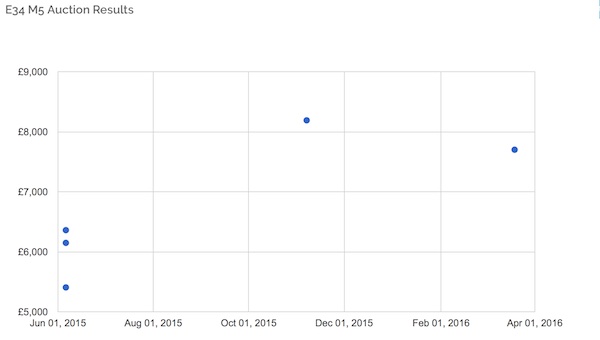 1989 BMW 325i Motorsport Cabriolet – sold for 15,750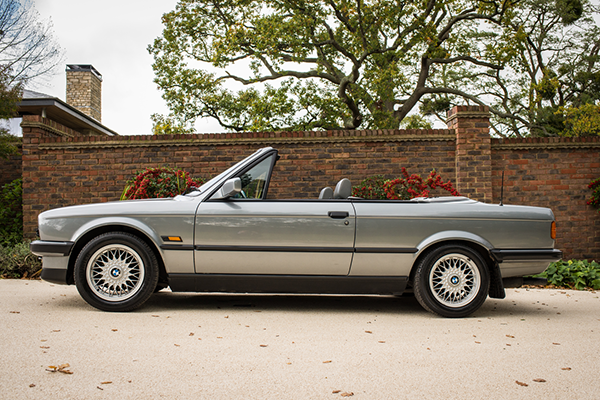 E30's are fast reaching classic status, and finding good, original examples is already becoming an onerous task. This '89 Cabriolet has the right six-cylinder engine, and being one of 250 limited edition Motorsport Cabriolet's means that it has all the right factory options, too. It's in outstanding original condition with a full dealer history since new, making it an ideal choice for future collectability.
View the vehicle listing here.
View past auction results here.
1968 BMW 1600 Baur Cabriolet – listed as Buy It Now for 54,050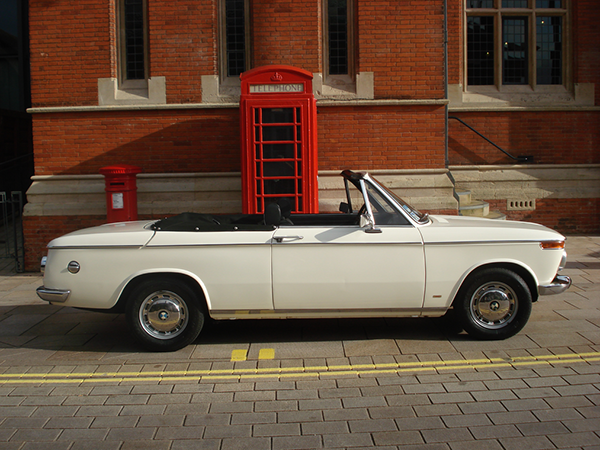 The only BMW not to sell was this '68 1600 Cabriolet, an older restoration that has had limited use since. Its first owner was apparently Pierre Cardin, and it spent its life in warm and dry Los Angeles before its 1994 importation and 1995 restoration. It looks like a beautiful example of a rare car (it is apparently the only driving example in the UK), but even still, it looks rather expensive which might have something to do with its result at the NEC.
View the vehicle listing here.
View past auction results here.