While the values of star BMWs such as the Z8 and E30 M3 took off years ago, the recent upswing of prices being asked – and paid – for iconic models such as the dashing 1976 – '89 E24 6 Series and the charmingly boxy original E28 M5 means that once affordable machinery is suddenly becoming out of reach for those enthusiasts without deep pockets and cosseting garages. Happily, overlooked and (currently) undervalued gems do still exist in the Bavarian builder's back catalogue including this trio of saloon, Touring and coup temptations that are still flying under the radar… for now.
E30 3 Series four-door saloon
While the two-door E30 went from aspirational eighties choice, survived its boy racer period (well, not all…) and has emerged as a sought after modern classic, the four-door variants remain comparatively overlooked. Whilst the convertible and Touring E30s have garnered a strong following in the wake of the more ubiquitous two-door, and examples of all three of those body styles range in price from costly cherished examples to careworn casualties, the saloon represents a shrewd, safer (and keener value) bet. Blessedly bypassed by those seeking to fit coilovers, fat exhausts and bass subwoofers, there's a distinguished dignity to the four-door while, much like the Mk2 Golf GTi, the addition of those two extra doors doesn't detract from its desirability. There are pleasures to be had throughout the spectrum of specifications available; from the charm of a time warp one-elderly-owner E30 316i saloon wearing wheel trims to a 325i four-door in a dark metallic with full leather, cross-spokes and switchable auto – could there be a cooler small retro executive saloon? Hell, I'd even leave the 'brick' car phone in…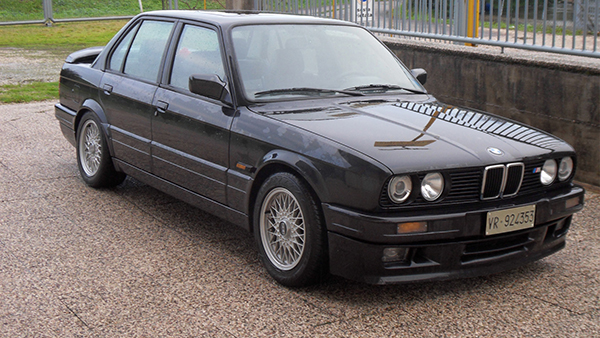 E34 5 Series Touring
Have you ever noticed how, from taking certain older models of cars for granted, you suddenly see them in a new and appreciative light? To be fair to the E34 generation 5 Series it's always been an understatedly handsome design with a purity to its styling that stands up to scrutiny three decades on from its debut. The world is only waking up to the last of the straight-six M5s, with the latter 3.8 litre examples being especially desirable, but it's the non-M E34s that remain especially undervalued. Of those, and with engines ranging from the 1.8 cc 4-cylinder 518i to the 4-litre V8 in the 540i, it's the 525i which is the pick of the range thanks to its greater availability, 190 bhp and 0-60 in 8.5 seconds (in its latter guise) and manageable running costs, while the 520i is as equally abundant but is a touch underpowered. The tasteful saloon was produced in far larger numbers, but it's a cherished Touring that still fulfils the "all the car you'll ever need" criteria.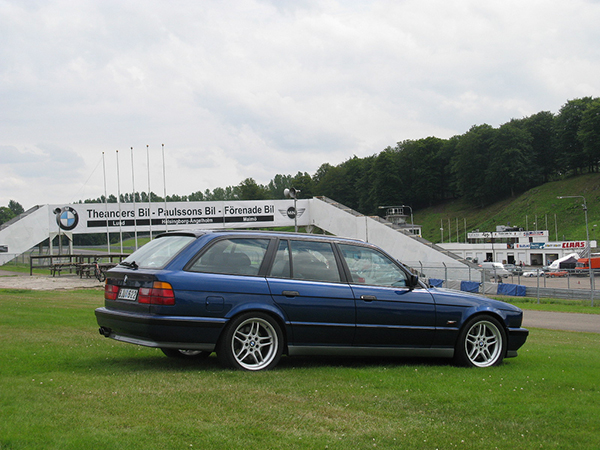 E63 6 Series coup
Time has been kind to the second generation Six Series (coming a full fourteen years after the very last E34 Highlines) with familiarity making Adrian Van Hooydonk's originally controversial styling now less divisive. A manual, rear wheel drive V8 coup is a rare beast these days, with only the Ford Mustang and Aston Martin's pensionable Vantage matching that criteria in the new car showroom, so there's plenty of appeal to be has in securing a 645Ci for second-hand 1 Series money. The diesel powered 635d still fetches comparatively strong money thanks to a dedicated following but it's the 630Ci that hits the sweet spot as a used buy thanks to the more than adequate urge from its three-litre straight-six, a consequently lighter helm and acceptable running costs. It still remains a big car though, and seldom has a BMW model been so sensitive to colour and wheel specification, so do look at plenty.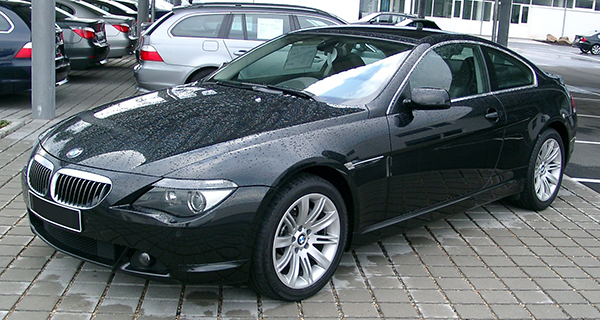 Caesar Barton
Like what you've read? Click here to join the club or here to read our list of membership benefits.