You can trace BMW's roots to as far back as 1916. Originally a manufacturer of aircraft engines, it took until 1923 for BMW to start to manufacture their own complete vehicles, rather than just supply engines. The first BMW to go on sale was their first motorcycle, the R 32. It only took five more years until BMW had launched their first car, the BMW Dixi.
Since then BMW has grown to be a world famous brand, synonymous for manufacturing some of the most luxurious cars on our roads as well as setting a performance bench mark, that other manufactures strive to replicate, through BMW's M-Sport division.
BMW's M badge is an icon in the world of fast cars, that little M on the boot lid means just one thing, performance. To be graced with it means the car must have superb handling characteristics, acceleration that can out gun its rivals and looks to match!
We're going to take a look at some of the most legendary BMW M cars ever manufactured.
BMW M1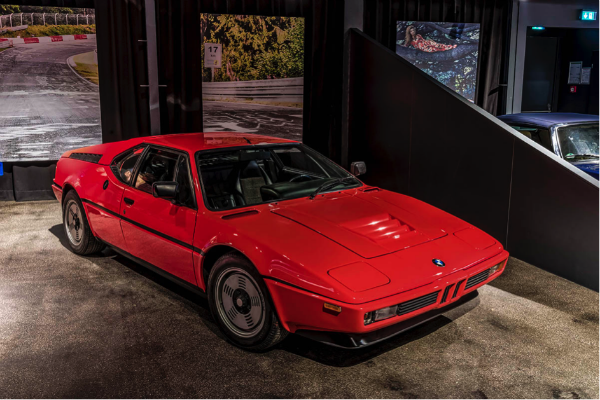 Starting with the obvious, BMW's first car to sport the M badge, the BMW M1. This was a fully-fledged racing super car built for the road as a homologation special. Powered by a straight six 3.5 litre engine it had an impressive, for its day, 0-60 time of 5.5 seconds.
The road going cars produced 272bhp but BMW built a further 12 racing versions of the M1, this time with a turbo charger that increased peak performance to a claimed 850bhp. With only 433 road going examples ever produced, it was an instant classic and is in as high demand today as it was when it was new. In 2003, examples were changing hands for less than 100,000 but now you can expect to pay north of 200,000. The most expensive road going example selling for over 600,000 back in 2016.
E39 M5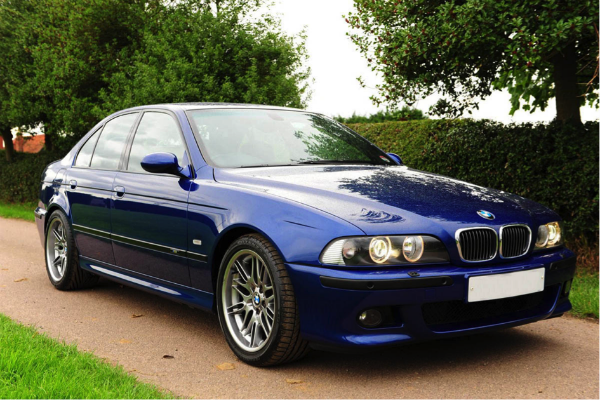 A little more affordable than the M1, but defiantly a future classic where good ones are appreciating. An almost ordinary looking saloon that packed such a punch that it could still fight it out with some of today's super cars and hold its own. This was the car that sparked the German saloon power war and has gained a legendary status among BMW fans, making it a car that is deserving of a place on this list.
Its 4.9 litre V8 produced around 400bhp and could hit 60 from a standstill in less than 5 seconds. All the while carrying the driver, the kids and even the family dog if you opted for the touring estate model; in luxurious BMW 5 series comfort. New, you could expect to pay just over 60,000 for a fully loaded example. Now, they are readily available for as little as 10,000 on the used market. Although really good examples can still fetch 15,000-20,000. You'll also need deep pockets to run them as the S62 engine is a costly unit to fuel and maintain.
E46 M3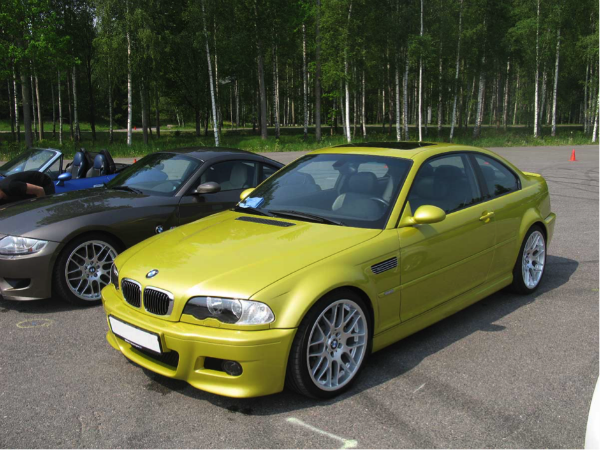 An instant hit, and possibly one of the most accessible and common M cars on the road today. Great looks, incredible performance and a relatively affordable price tag, the E46 M3 had it all. This was the last M3 to use a straight six engine, the following generation switched to a V8 unit and thus changed the nature of the M3 completely.
The E46 M3 used a 3.2 litre unit that produced 333bhp and revved out to 8,000 rpm at the red line. At full throttle it could do a 0-60 pull in 5.1 seconds. And if that wasn't enough, BMW later released the CSL edition, a hard-core, stripped out and light weight road going race car. With a smattering of carbon fibre panels and fettled running gear, power was taken to 355bhp and the 0-60 time dropped to only 4.8 seconds.
While you might be able buy an E46 M3 for as little as 6,000 now, its adviced to take your time finding an example that is well looked after, and upping your budget to closer to 10,000 to avoid getting a problematic car. If the CSL sounds more up your street be prepared to pay between 40,000 and 80,000!
E30 M3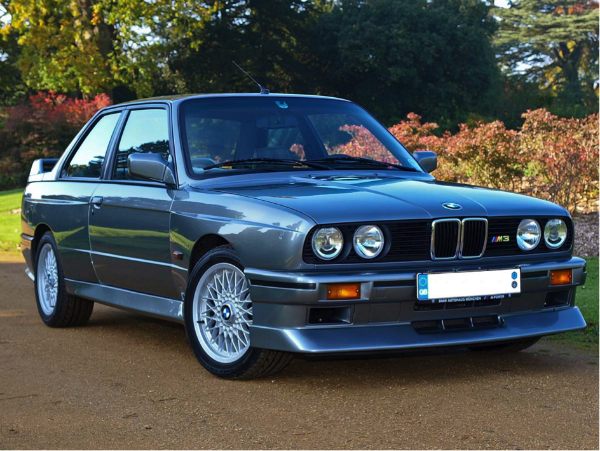 The E46 M3's older brother. Hailed as one of the best handling cars ever produced, it's now a fully-fledged and sought after classic car. Much like the M1, this was another homologation car for BMW that would let them enter the E30 into various racing series'. BMW's M Division re-engineered the whole E30 with new body panels, a lightweight upgraded suspension set up, new gearbox and Limited Slip Differential, and mated it all to a 2.3 litre naturally aspirated, high revving, four cylinder engine that begged to be red-lined at every opportunity.
With just shy of 200bhp the E30 M3 could muster a 0-60 time of 7 seconds. While this is slow by today's standards with some modern hot hatch backs matching this, in its time, it was a quick saloon that people aspired to own. True to BMWs form, a more lary version was later produced and sold, the E30 M3 Evo. With power increased to 212bhp and later upped to 217bhp in the Evo ii a 0 -60 time was cut down to 6.4 seconds
Today, a genuine E30 M3 in excellent condition will cost you 40,000+, where as an Evo will easily be north of 80,000 with some currently on sale for well over 100,000.
E24 M635CSi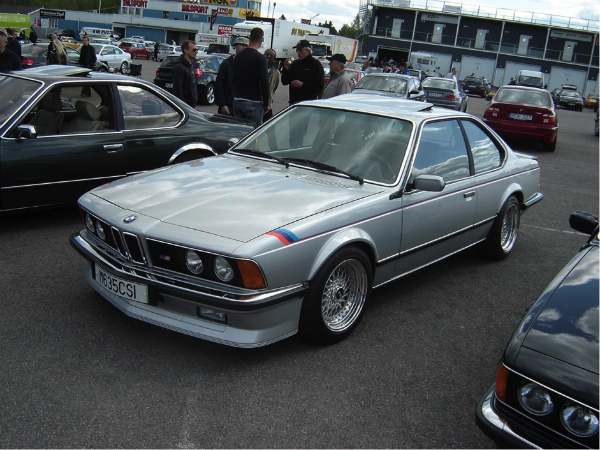 People already lusted after the 635 CSi when it was introduced in the late 80's. There wasn't anything on the market that looked like it at the time. Its ultra-cool coupe lines and pointed shark-nose gave it a real presence on the road. In 1987 BMWs M division took it one step further and introduced the M635 CSi, replacing the standard CSi 215bhp straight six engine with a 282bhp modern version of the one found in the M1.
0-60 was 6.3 seconds and the car could go on to achieve a top speed of 158mph. The engine wasn't the only upgrade over the none M model. The gear box final drive was changed and a Limited Slip Differential was fitted. In early 2016 the price of the 635 CSi's, including the M started to creep up. Where some of the least desirable specs used to sell for as little as 900 they were now changing hands for 2,500 in reasonable condition. You can expect to pay anywhere between 10,000 and 55,000 now for a top spec 635 CSi.
With their 39 year history there are plenty of other M Division cars that could easily have made the list, and even some BMW's that never wore the M badge, like the 3.0 CSL. And with plans for the new M8 and M8 Convertible in the pipe line, the future appears as bright as its history.