It seems high-brow Concours events are the place to be if you're looking to get a first look at BMW's latest concepts, as the Bavarians unveil the long-awaited Concept Z4 at Pebble Beach.
This follows BMW's revealing of the Concept 8 at Villa d'Este just a few months ago. Indeed the Concept Z4 borrows strongly from the concept 8 stylistically, clearly indicating the new design direction BMW is taking.
The Concept Z4 follows its predecessor, the E89, by featuring classic roadster proportions. The short rear end, long bonnet and long wheelbase all looking familiar.
However, the Concept Z4 does also look strikingly more 'wedge' shaped than the outgoing E89, with an overall upward body line from front to back obvious. This is as opposed to the more 'coke bottle' shaped E89.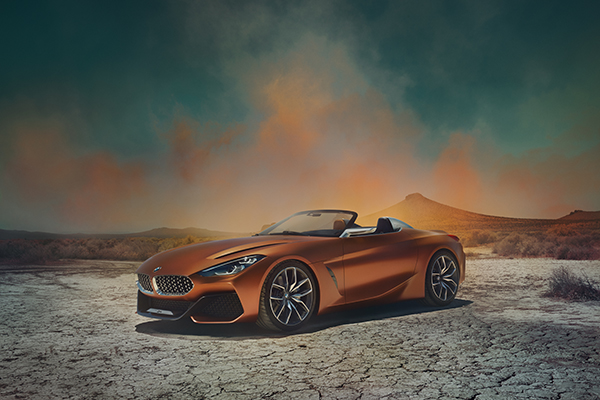 BMW is also keen to point out the car's tighter overhangs and shorter bonnet, which have lead some to suggest BMW is trying to create a model closer in appearance to the original E85 Z4.
It has been much publicised of course, that this Z4 has been developed in conjunction with Toyota, namely for the upcoming Supra. BMW fans will likely be reassured to hear, however, that this joint-endeavor seems to have been lead by BMW, at least technically. The car is based on BMW's existing CLAR architecture, with BMW engines powering both all models. Production will take place at the Magna factory in Graz, Austria – an independent constructor, but one which BMW has a long history with.
Back to the BMW, we can assume that the Concept Z4 is not radically different from how the production car will appear. While some details will, of course, be made more sensible – we'll be surprised if the wing mirrors, deep-dish steering wheel or body-colour dash board make it to the factory – the concept looks largely production ready.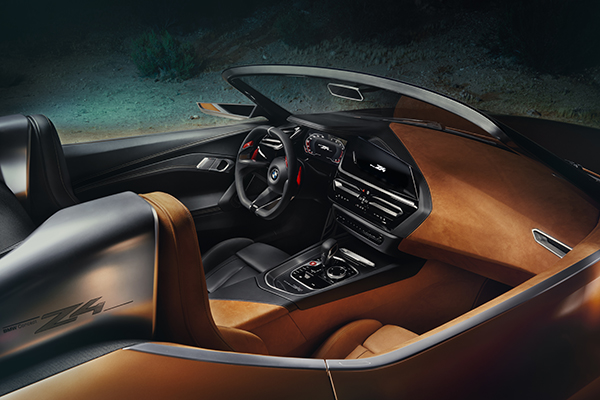 BMW has confirmed in the past that the new Z4 will be rear-wheel drive only, despite BMW's increasing number of all-wheel-drive options. The addition of all-wheel drive is predicted to add too much weight to an obviously summer-weather oriented car, with BMW targeting an overall weight of 1,350 – 1,450 kg.
Disappointingly though, BMW has indicated that a full M version of the car is not on the cards. The size constraints of the roadster would apparently make such extensive modifications necessary for an M version, that the car could not be sold at a competitive price. An M Sport version, therefore, will be the range-topper.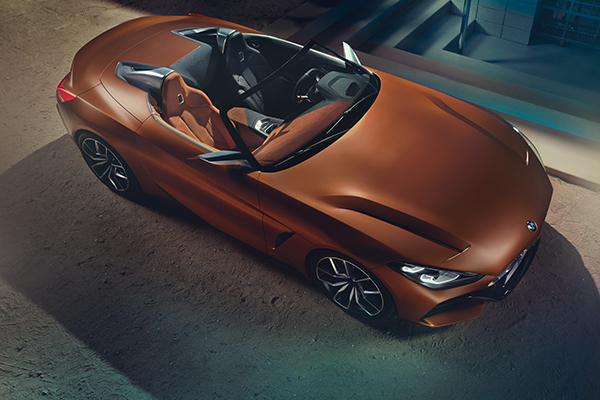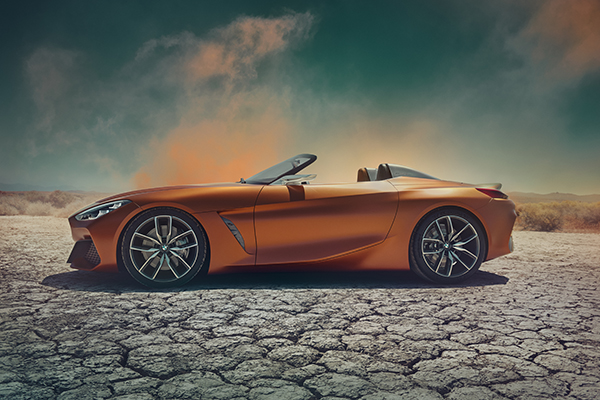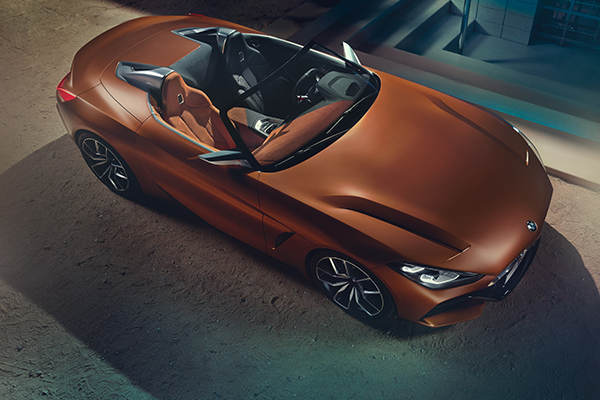 CC-NSH-180816