Words/Photos Chris Teagles
The BMW E30 M3 Evo 2, built in 1988 with a limited run of only 500 leaving the production lines, is fast becoming a very desirable collectable. This car means an awful lot to me; it's not the car itself but more what it represents. What it shows me is that a car does not have to be the most expensive or fastest car in the world. This car is over 20 years old and still going strong, with close to 200,000km on the clock and with some serious restoration under its belt, but it signifies so much to me. It sums up car ownership. To say it in one word: Passion.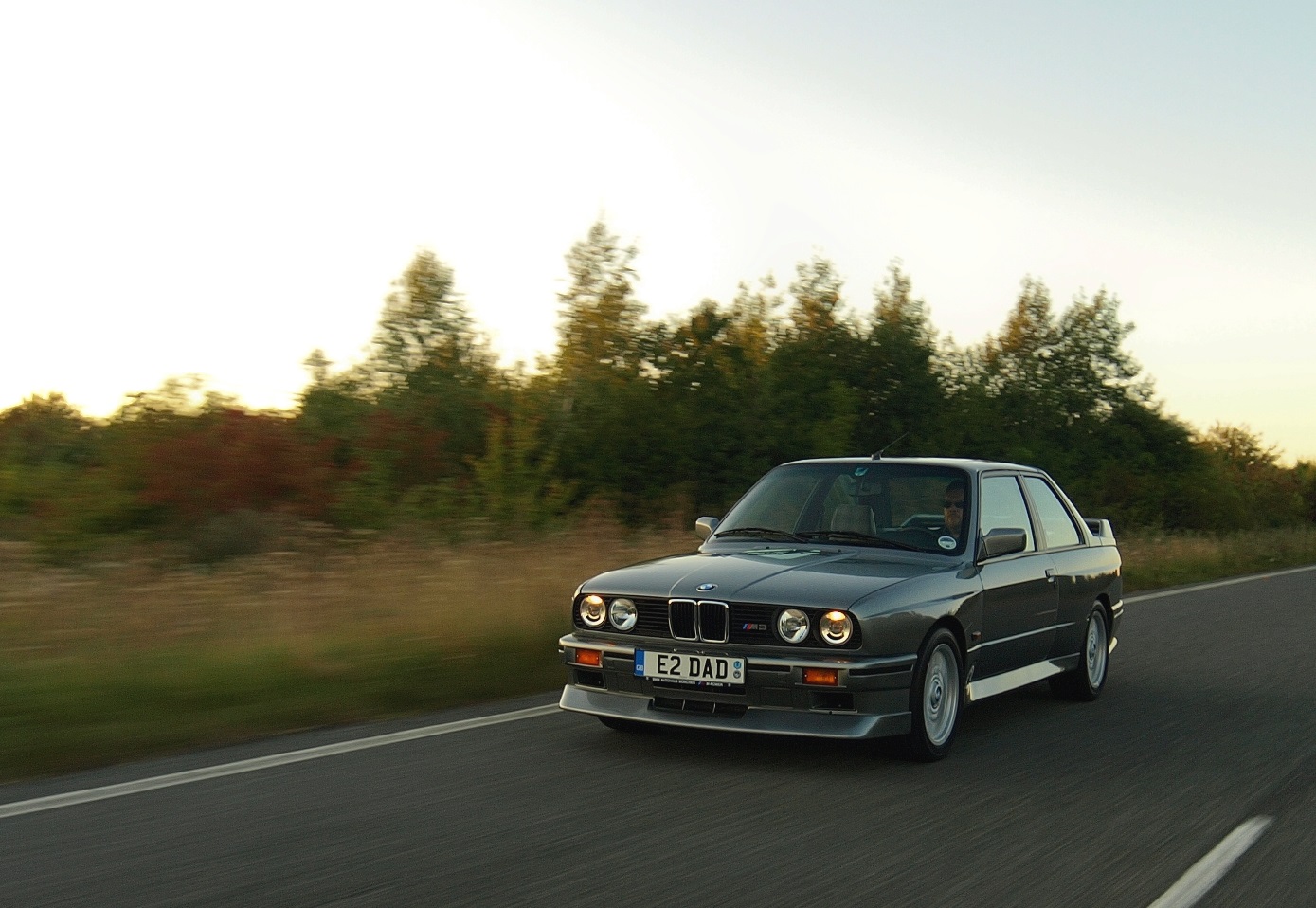 Its owner, who happens to be my father, bought and restored the car over the last seven years. It has been a long process that has always been going on in the background throughout my teenage years. I have watched my father's other cars change and come and go but this has remained and I suspect it will do forever.
This car evokes something inside him and, sitting in the passenger seat blasting along country lanes giving much younger cars a run for their money, I feel it – I get what he feels through the seat of his pants when he drives this car. It's raw, it's analogue, it gives you just enough but not too much. And that's what I'm feeling as we race towards Silverstone, the 4 pot engine revving hard. The car sounds much smoother when it's hot and the gears come and go with help from the right hand; a gentle reminder of the input required to drive this car.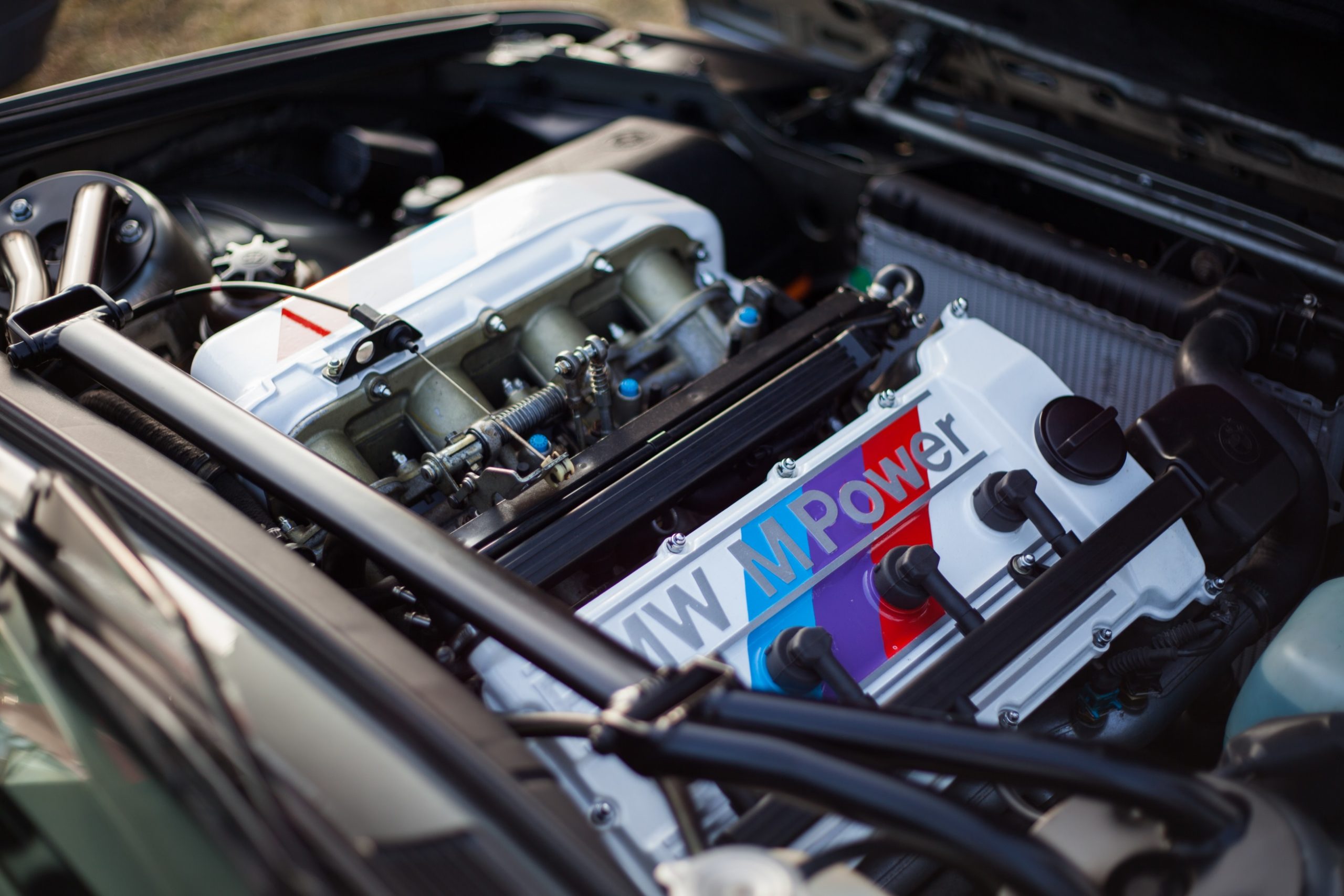 This BMW M3 is driven just enough, being saved for the weekends and for summer's evening drives to car meets. Its owner shows it respect without the car losing that fundamental element that seems to go missing from some older cars. It's there to be driven and it's built to be driven. If you look at early car adverts, and if you remember those first few drives just after you passed your driving test when you got the keys to your first car, and that incredible sense of freedom a car gives you, that's what it's all about, that escape from the real world. Escape from fuel economy and practicality, more importantly that escape from traffic that only the earliest to rise are rewarded with.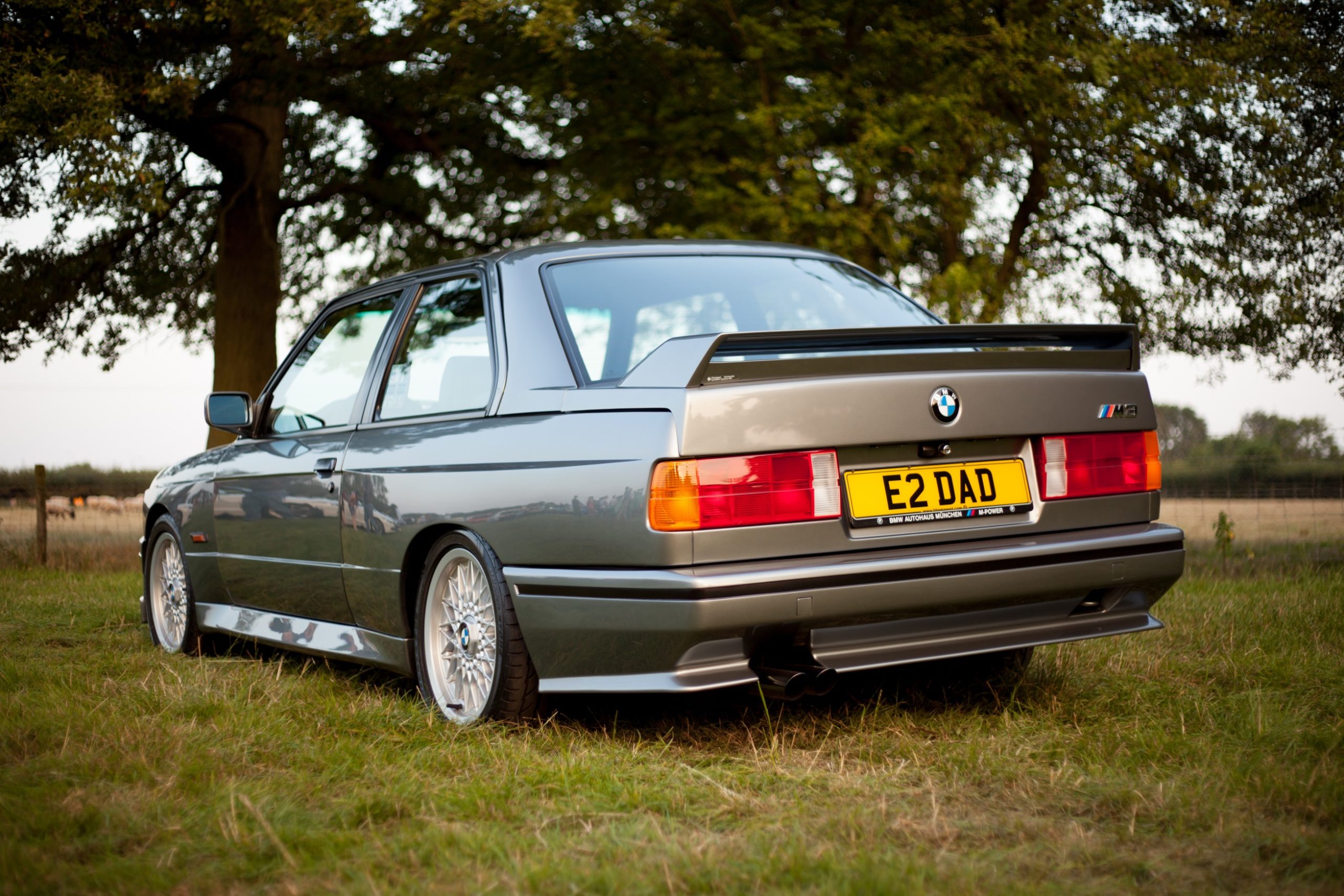 I think if my dad had to pick one car to own for the rest of his life it would be this very car. The M3 is a truly iconic car with a racing pedigree from racetrack to road. This is reflected in how the car feels balanced and stable, fluid almost in how it tackles a series of bends. The power is just enough, modern cars have ridiculous amounts of power; compare the E30 with a modern M3 for example and it has double the power – 425bhp in a practical everyday car would have sounded ridiculous 20 years ago! (A 1996 E36 M3 Evo had 320hp at its disposal – Ed.) Whilst supercars are reaching the dizzying thousand horsepower mark, more and more often, getting into this car is a gentle reminder that's not what it's all about.
Old cars can teach us a lot; it's not about Bluetooth connectivity, heated seats and intelligent cruise control. It's about the driving experience the car can give you, and the more raw and undiluted that experience is, the more unadulterated the pleasure can be.