The new BMW 5 Series, the 'G30' was announced last week amid a flurry of speculation. Here we'll separate the fact from the fiction, the truth from the conjecture and give you everything you need to know about one of the most important releases of the year.
The Leak: The first official images of the G30, as opposed to spy shots of camouflaged prototypes, appeared on the 12th of October with reports suggesting they had come from either a Chinese or German media site.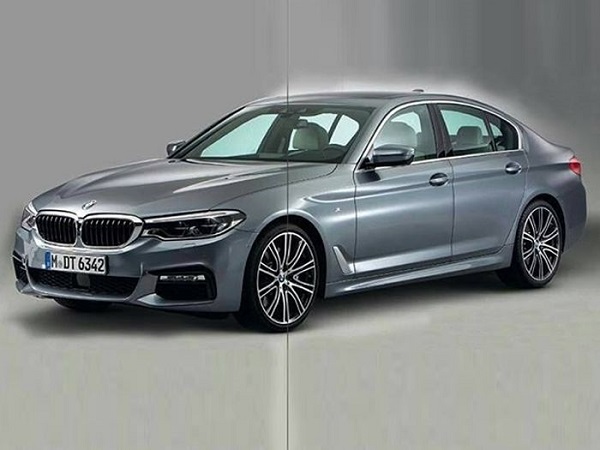 The Release: BMW officially announced the G30 on the 14th and did not acknowledge the leak.
More upright and larger kidney grilles aim to provide a more aggressive front-end, taking inspiration from the new G11 7 Series, while aerodynamic improvements to the grille itself and surrounding panels ensure the c/d is not adversely affected.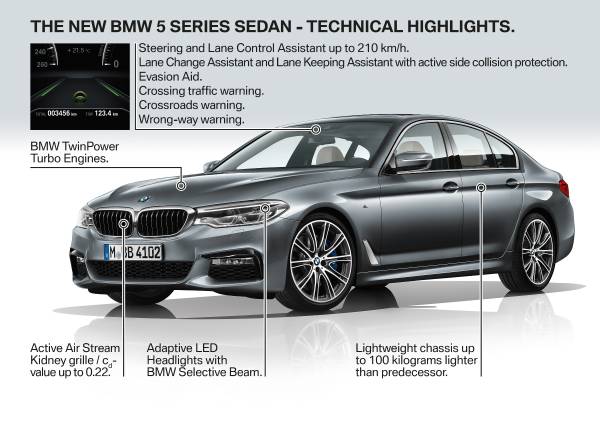 Beneath the car's bodywork, the G30 is even more closely related to the G11 7 Series, being based on the same 'cluster architecture' or CLAR platform.
It is this new platform and it's more intelligent use of materials that will give the G30 a weight saving of up to 100kg over its predecessor…
>>>The full article 'Everything you need to know about the G30 5 Series' is available only to members of the BMW Car Club Great Britain. If you're a member, click here to view the full article (you may need to log-in).
Not a member yet? You'll get access to all of our feature articles as well as tons of other benefits, including the club magazine, discounts on parts and lots more!
Or if you're not sure about joining us just yet, why not sign-up to our free monthly newsletter? You'll get an update on BMW events, news and more, straight to your inbox!
CC-NSH-171016